In early 2022, the condition of the national automotive industry looks promising with positive sales reports.
Even though entering the new year, there is no longer any relaxation of PPnBM with a 100 percent scheme as in 2021, which has boosted four-wheel sales quite a lot.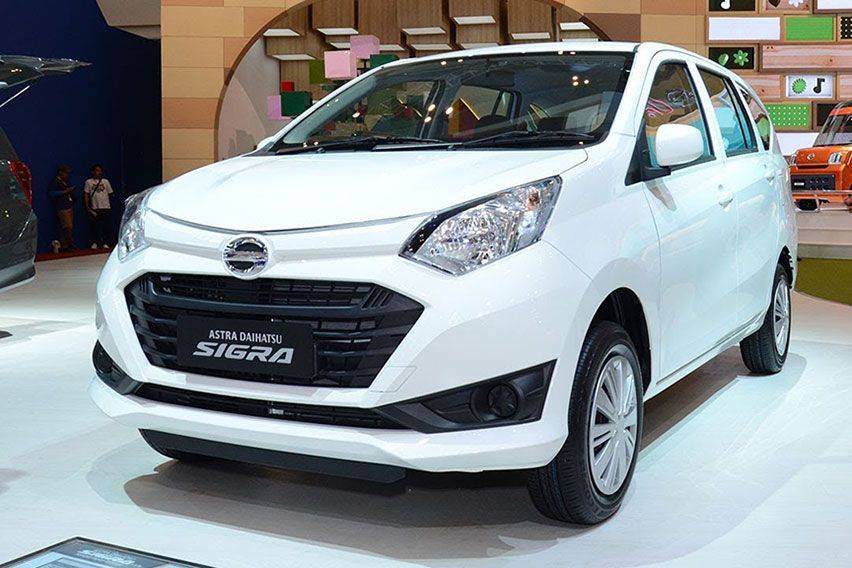 Daihatsu Prints the Highest Market Share Record in History
This fact is based on data from GAIKINDO (Indonesian Automotive Industry Association) where the national automotive market has increased by around 45 percent to around 78 thousand units, compared to the same period last year which was only 54 thousand units. In January 2022, there were vehicle segments that dominated the market successively starting from the SUV segment with a contribution of 27 percent, commercial or commercial with 26 percent achievement, MPV at 25 percent, LCGC 16 percent, city car 3 percent and other segments 3 percent.

After reporting the results of product sales in January 2022, Daihatsu again reported that their sales achievement at the beginning of the year had recorded the highest record in history in terms of market share. Daihatsu achieved retail sales of 17,506 units, up 83.7 percent compared to January 2021, which was 9,528 units, which made the Japanese company's market share record 22.3 percent.
Regarding the model contribution, Daihatsu's sales in January 2022 were divided into 2 compositions, with 71 percent of passenger vehicles and 29 percent of commercial vehicles.

Daihatsu's top selling models include the Sigra, which sold 4.9 thousand units or contributed 28 percent of total sales. There are still Ayla as many as 2.4 thousand units or contributing 14 percent, All New Xenia as many as 1.9 thousand units or 11 percent, Terios 1.3 thousand units or 8 percent and Rocky as many as 1.2 thousand units or 7 percent. For commercial vehicle models, there is a Gran Max Pick Up with 3.8 thousand units or 22 percent and followed by a Gran Max mini bus which includes a blind van variant of 1.4 thousand units or 8 percent of total sales.
Daihatsu is grateful to be able to start sales in early 2022 by setting a record for the highest market share in Daihatsu's history in Indonesia. We also appreciate the government's support for the continued PPnBM incentives that have been shown to have significantly increased the national automotive market during 2021," said Hendrayadi Lastiyoso, Marketing & Customer Relations Division Head of PT Astra International Daihatsu Sales Operation (AI-DSO).
The government has indeed announced to continue the PPnBM relaxation program, but as has been said, this year's program is very different from last year's program. There are two categories of vehicles that get convenience, namely LCGC and products with a selling price of Rp. 200 million to Rp. 250 million.

The incentives for the LCGC model are given in the first quarter with a PPnBM tariff of 0 percent, in the second quarter at 1 percent, in the third quarter at 2 percent and in the fourth quarter the PPnBM tariff will be fully charged to consumers at 3 percent. Daihatsu has proposed the Ayla and Sigra LCGC models for this segment with a total of 22 variants that can enjoy this facility.

In the non-LCGC model, the incentives are different. In the first quarter, the PPnBM tariff is given at 7.5 percent and in the second quarter onwards, consumers pay the full PPnBM tariff of 15 percent. In this segment, Daihatsu lists the All New Xenia, Rocky, and Terios models with a total of 29 variants.
Pemerintah beberapa waktu lalu memang telah menghadirkan peraturan untuk relaksasi PPnBM 2022 yakni lewat PMK Nomor 5/PMK.010/2022 tentang Pajak Penjualan atas Barang Mewah atas Penyerahan Barang Kena Pajak yang Tergolong Mewah berupa Kendaraan Bermotor Tertentu yang Ditanggung Pemerintah (PPnBM DTP) Tahun Anggaran 2022 yang ditetapkan pada 2 Februari 2022. Sayangnya sampai saat ini belum ada petunjuk teknis dan detail mengenai mana saja produk yang mendapatkan kemudahan relaksasi ini.