Entering the beginning of 2022, Daihatsu smiled with relief seeing the results of their sales. In total unit sales in January 2022, Daihatsu recorded 17,506 units, up 83.7 percent compared to the same month in 2021, which was 9,528 units.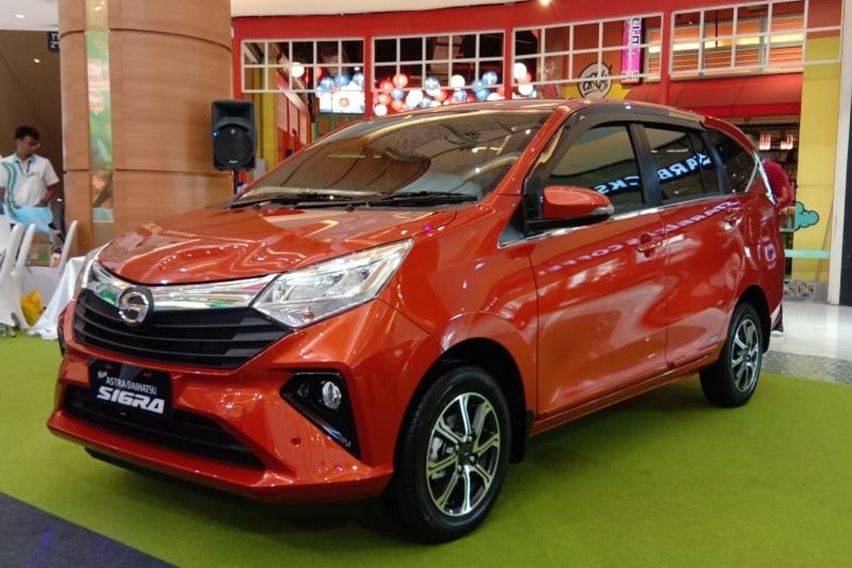 Daihatsu Enjoys Sales Increase in Early 2022, Most Sigra
Daihatsu's achievement cannot be separated from the contribution of their three models in retail sales, namely the Sigra as many as 4,931 units, or contributing 28.2 percent. Then there is Gran Max Pick Up with 3,767 units or contributing 21.5 percent and Ayla with 2,376 units or 13.6 percent contribution.

For wholesale records, Sigra contributed about 5,130 units or contributed 28 percent overall, Gran Max Pick Up as many as 3,362 units or contributed 18.4 percent and Ayla as many as 1,655 units or contributed 9 percent.
Other retail records, the Xenia model sold 2,286 units or contributed 13.1 percent. Gran Max mini buses as many as 1,389 units or contributed 7.9 percent. The Terios model sold 1,317 units or contributed 7.5 percent. Followed by the Rocky model with 1,207 units or contributing 6.9 percent and the Luxio and Sirion models with sales of 233 units or contributing 1.3 percent of the total retail in January 2022.

For wholesale records, the Xenia model was distributed by 3,512 units or contributed 19.2 percent. Gran Max mini bus model as many as 1,616 units or contributed 8.8 percent. The Terios model was distributed as many as 2,390 units or contributed 13 percent. The Rocky model is distributed as many as 516 units or about 2.8 percent and the Luxio and Sirion models are 138 units or about 0.8 percent of the total wholesale in January 2022.
Another interesting figure comes from the comparison of sales per model between January 2022 and January 2021. The top 3 highest sales increases in a row are Xenia, which rose by 350 percent or tripled to 2,286 units from the previous 654 units. The Sigra models rose 222 percent to 4,931 units and the Ayla rose 200 percent to 2,376 units.
"Daihatsu is grateful to be able to start sales in early 2022 with positive results. We hope that this good achievement can continue, accompanied by an increase in the national automotive market," said Hendrayadi Lastiyoso, marketing & Customer Relations Division Head of PT Astra International Daihatsu Sales Operation (AI-DSO) in his statement, Wednesday (9/2/2022).

Recently, the government presented PMK Number 5/PMK.010/22 concerning Sales Tax on Luxury Goods on the Delivery of Taxable Goods Classified as Luxury in the form of Certain Motorized Vehicles Borne by the Government (PPnBM DTP) for the 2022 Fiscal Year which was set on February 2, 2022. This is the basis for the imposition of the 2022 PPnBM relaxation for several vehicle models.
There are several Daihatsu models that fall into this category, namely Sigra, Ayla, Xenia and Terios. It is hoped that these models can boost Daihatsu's sales in the following month.