Astra Honda Motor (AHM) has officially launched the All New Honda Vario 160. He comes with an almost complete change. Especially now he carries a 160cc 4 valve enhanced Smart Power Plus (eSP+) engine that is identical to the PCX 160.
Offered with two types, CBS is sold for Rp25.8 million and Rp28.5 million for the ABS version. Then what about the details of other features and updates offered by this stick? Check out the full information.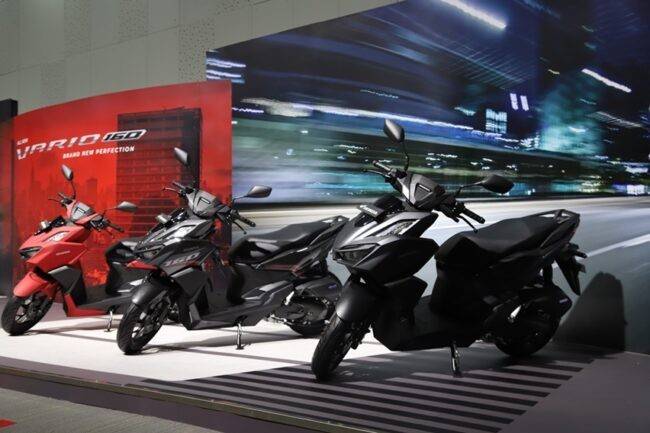 Check out the All New Honda Vario 160 Update Series
All New Honda Vario 160 Update Series

1. Machine

The all-new Honda Vario 160 gets the latest generation of engines. Now he carries a 160 cc engine crammed with four valves, SOHC, liquid-cooled and enhanced Smart Power Plus (eSP+) technology. It is able to produce maximum power up to 15.3 Hp at 8,500 rpm with a peak torque of 13.8 Nm in the kitiran 7,000 rpm. Bore x stroke size is now 60 x 55.5 mm, previously 57.3 x 57.9 mm. The compression ratio also increased, the old model of 10.6:1 is now 12:1.

When compared to the old model, the increase in power is quite significant. Previously 13 Hp / 8,500 and torque only increased slightly, namely from 13.4 Nm / 5,000 rpm. While the PCX 160 is capable of spewing 16 Hp power at 8,500 rpm and 15 Nm of torque at 6,500 rpm.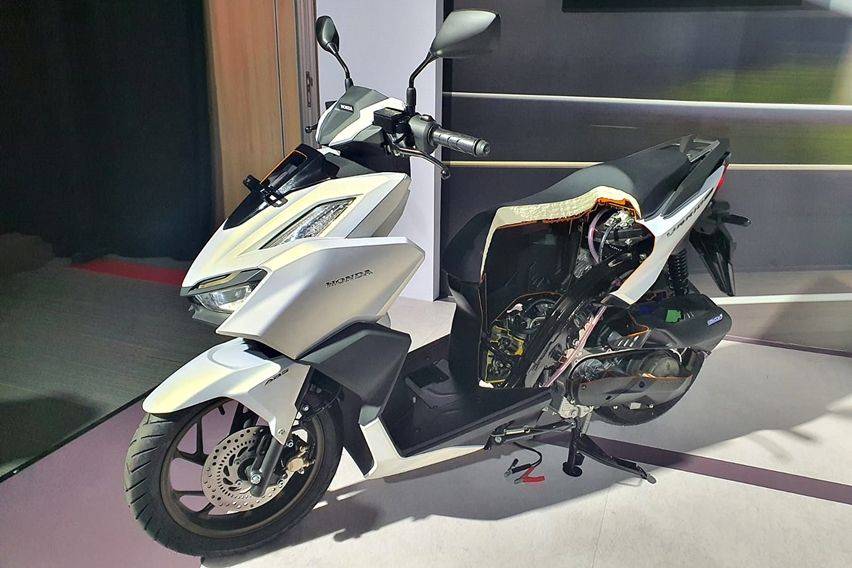 All New Honda Vario 160
2. Frame

To support comfort, he uses the same frame technology as Genio and All New Scoopy. Namely the application of eSAF frame (enhanced Smart Architecture Frame). Making this sporty premium stick more agile and easy to drive. But unlike its smaller sibling, the eSAF frame paired with the Vario 160 did not have a positive impact on other sectors. The weight actually increases. Previously 112 kg is now 115 kg (CBS) and 117 kg (ABS). The volume of fuel and luggage space under the seats also did not change, still 5.5 liters and 18 liters, respectively.
3. Design and Dimensions

The concept is still the same as before, still carrying sportsmanship-style sticks. It has firm design lines. But now he's no longer slim. Some body panels are made to bulge solid. It's clear on the front. Made like a multilevel model. The front lighting system still relies on Dual Keen LED Headlight. Also equipped with sein lights that no longer squint down. Given a barrier with the pull of the headlamp cover line. Looks aggressive and classy.

Adjusting to the front shield, the center panel looks a little bulging. While the tail section applies modern motifs. The rear body is filled with a 3-dimensional (3D) emblem that says Vario 160 (ABS type only). The elegant impression becomes stronger visible from the side.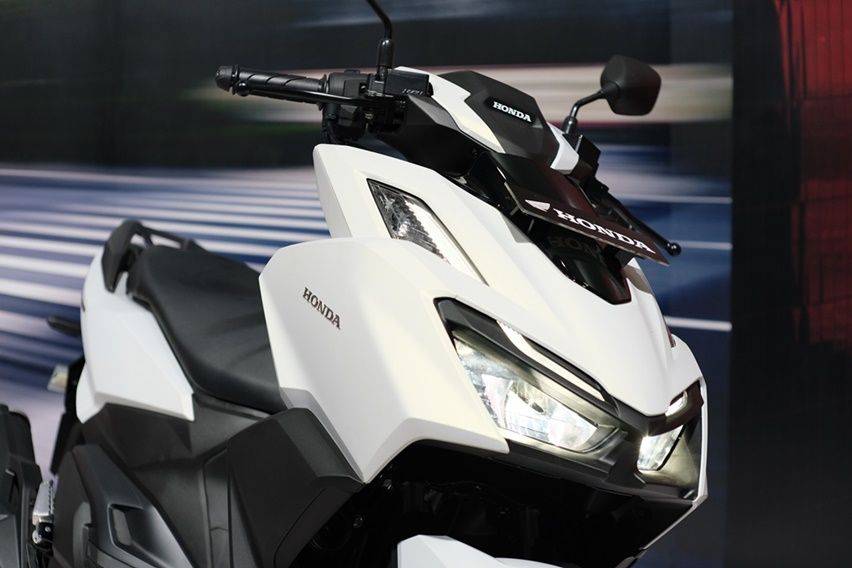 All New Honda Vario 160
The back is still supported by a luxurious look, because it applies a separate stop lamp and sein design. The stop light model changes completely but still tapered upwards. Especially given a muffler cover coated with aluminum just like having a PCX 160. The sporty impression becomes more and more pronounced.

Of all the accepted design changes, the dimensions are only slightly different. Previously 1,919 x 679 x 1,062 mm, now it is 1,929 x 679 x 1,088 mm (PxLxT). The seating height was originally 769mm to 778mm. The wheelbase is now shorter at 1,277, the old model is 1,280 mm. The lowest distance to the ground increased by 8mm to 140mm.
4. Features

Make the highest variant has been immersed Anti-lock Braking System (ABS). Automatic rear braking is equipped with discs. The CBS type is still like the old model. Then there is a USB charger type A to recharge the phone without the need to use additional adapters.
Make other equipment is still identical to the previous model. Such as front-back LED and turn signal, Side Stand Switch, Brake Lock System, multifunctional double inner rack, Smart Key System integrated with Answer Back System and Anti Theft Alarm and full digital instrument panel and use negative display technology. The shape is still the same as the old version, it's just that for the most expensive variant there is an ABS indicator.
5. Legs

The affairs of the legs still entrust the telescopic front suspension and rear use swing arm that maximized the single shockbreaker. However, it is believed to be able to dampen vibrations and still feel comfortable to use even in heavy terrain.

While the diameter of the wheel is still identical, which is 14 inches. But now use a new model bar. The round skin is also now wide-profile. If previously used 80/90 and 100/80, currently 100/80 (front) and 120/70 (back). Both tires are tubeless.
6. Variant

Now the All New Vario 160 has two variants that are no longer distinguished based on stripes and graphics. It is now divided into CBS and ABS. For the CBS type there are Active Black, Grande Matte Black, and Grande Matte Red colors. This unit is sold for Rp 25.8 million OTR DKI Jakarta.

As for the ABS type, there are Active Black, Grande Matte Black, and Grande White colors. This model has a 3D emblem on the rear body panel and titanium burnt-out alloy wheels. The price is Rp28.5 million OTR DKI Jakarta.