Astra Honda Motor (AHM) presents the All New Honda Vario 160 with the Repsol Honda Team (RHT) livery.
The new model scooter was lined up as an RHT paddock vehicle in the Mandalika MotoGP series. With a special appearance, the Vario 160 will later be able to support the activities of Marc Marquez and Pol Espargaro, as well as the team from RHT while at the pride of Indonesia, Pertamina Mandalika International Street Circuit.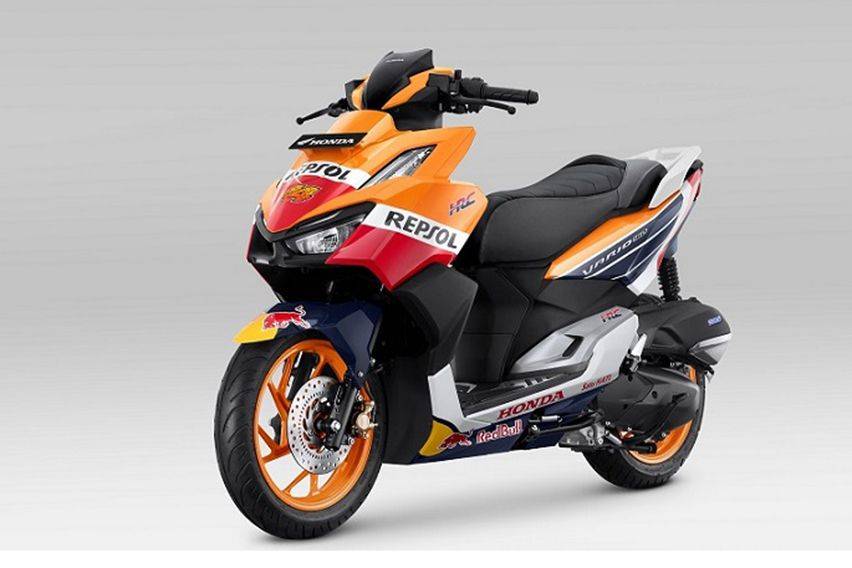 All New Honda Vario 160
A total of 4 units were provided, including number 93 for the 8-time world champion Marc Marquez and 44 for his teammate Pol Espargaro. The other two units are used by the paddock crew for mobilization while in the circuit area. The four scooters were used by the RHT team during pre-season tests (11-13/2) and the Mandalika MotoGP round (19-20/3).


Marketing Director AHM Thomas Wijaya said, the All New Honda Vario 160 was specially designed to support the Repsol Honda Team during the MotoGP race in Indonesia. The premium sporty high-performance scooter produced by the nation's children is expected to support team mobility in competing and scoring historic achievements in the Mandalika MotoGP series.
"We chose the premium sporty scooter All New Honda Vario 160 with the "Bigger, Greater, Prouder" concept with a special RHT design. This is a form of enthusiasm that displays optimal performance of Honda racers, giving pride and inspiration to all of us, especially Honda Vario lovers. Together with Indonesian racing lovers, we want to give support to Marc Marquez and Pol Espargaro who are ready for the first MotoGP race in our country," said Thomas.

In addition to the All New Vario 160 with a special design of the Repsol Honda Team livery for the RHT team, AHM also presents the ADV150 as an official scooter for all operational activities for the MotoGP and Idemitsu Asia Talent Cup (IATC) races at the Pertamina Mandalika International Circuit on 19-20 March 2022. A total of The 72 units produced by AHM are ready to be used for the mobilization of all international racers, teams, and racing event organizers at this proud Indonesian circuit.
"The presence of the highest MotoGP racing event at the Mandalika circuit certainly makes the Indonesian people proud. We want to strengthen this sense of pride by presenting motorcycles made by the nation's children, the All New Honda Vario 160 and Honda ADV150 to support racing activities that have been eagerly awaited by racing lovers around the world," concluded Thomas.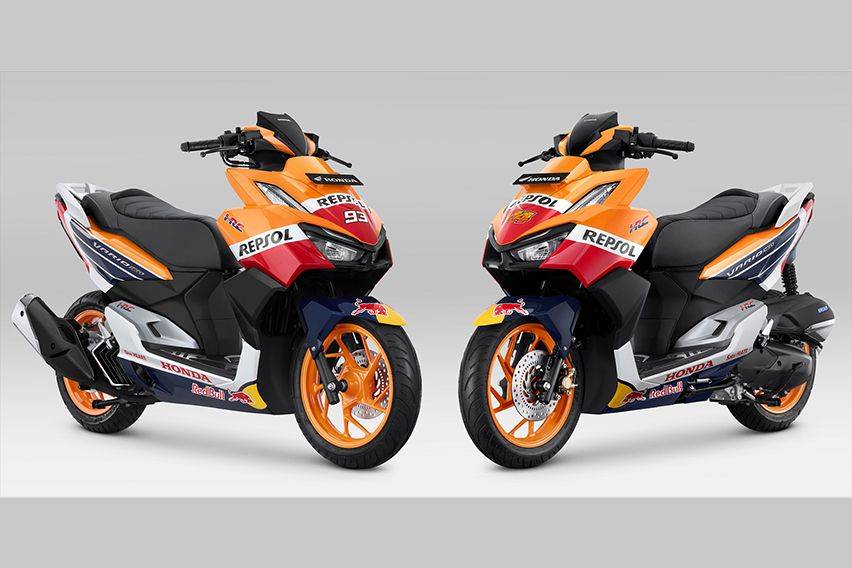 All New Honda Vario 160
For information, the All New Honda Vario 160 was officially launched on February 2. Its presence gives new energy and style in a revolution in design, technology and advanced features. This 160cc 4 valve eSP+ scooter is more sophisticated with a variety of features, and is prouder with a new look and sensation like a big automatic.

All New Honda Vario 160 highest variant has been equipped with safety features such as Antilock-Braking System (ABS) and rear position brake device equipped with rear disc brake. Supported by tubeless tire sizes front 100/80-14 and rear 120/70-14 plus a combination of burnt titanium alloy wheels on the ABS type, providing ease and comfort in driving with an increasingly classy appearance.

More complete with advanced safety and security features such as the Honda Smart Key System which is equipped with an alarm and answer back system to provide a sense of security for the rider. Through the application of eSAF (enhanced Smart Architecture Frame) frame technology, this scooter is more agile and easy to drive.