PT Yamaha Indonesia Motor Manufacturing (YIMM) again provides a refresh for its premium matik product, Yamaha XMAX 250.
Changes made are fairly minor, which offers 2 new color options Matte Green and Metallic Red. The presence of this new color also complements the existing signature black.
Public Relations Manager, YRA & Community PT YIMM, Antonius Widiantoro in his official statement said, the new color offering on XMAX is expected to answer the needs of consumers about premium scooters from Yamaha.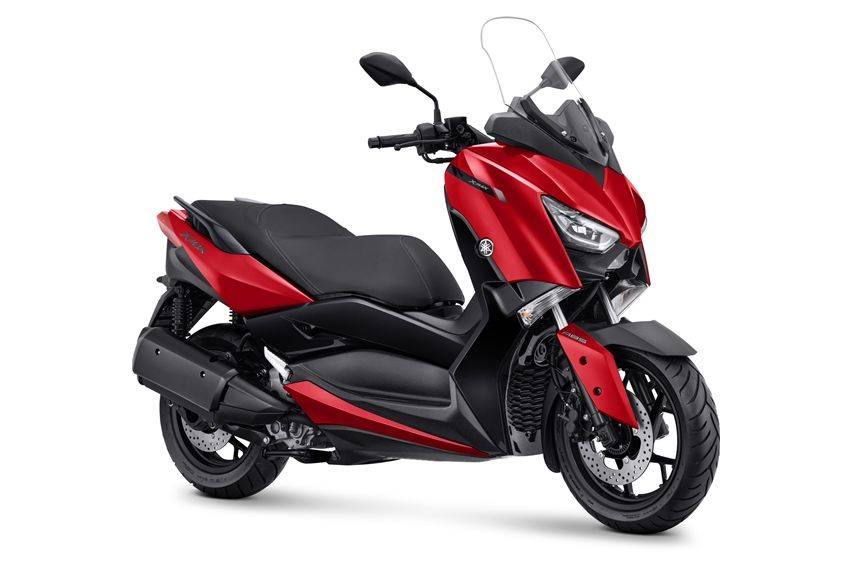 Yamaha XMAX 2022
"Yamaha continues to innovate products not only in terms of technological features, design, and engine performance, but also through the presence of special colors that are often trendsetters in the national motorcycle industry. Yamaha also wants to introduce new color innovations through the Yamaha Maxi skutik family, namely Matte Green and Metallic Red. We are optimistic that these two colors will get a positive reception in the community because it can increase pride while driving, "said Anton, his nickname.
Matte Green is billed as the latest special color innovation of the tuning fork. Premium and fashionable elements owned by XMAX are further strengthened through the combination of doff green and black colors that are present on the motor body. While both wheels are painted in gold (gold) is quite compatible with the main color on the body.
And for the Metallic Red variant on the XMAX, the use of red steel that was previously doff type is now changed to glossy with the addition of minimalist striping that reads Xmax 250 black on the right and left side of the motor body cover. Overall the visuals look masculine, simple, and unsightly to look at.
Specifications and Features of Yamaha XMAX

No change in the engine sector and features, XMAX still packs a 250 cc engine propelled sohc 1-cylinder liquid that spews 22.5 horsepower at 7,000 rpm and a maximum torque of 24.3 Nm achieved at 5,500 rpm.

As for its features, the headlights and rear are LED, comes a keyless key, a digital analog combination meter panel that displays general information in the form of residual gasoline, temperature, clock, speedometer, tachometer, and other indicators.
Still talking features, XMAX is also equipped with ABS (Anti-Lock Braking System) 2-channel brakes, traction control (TCS), manual windshield settings, hazard lights, power sockets, and a very large main trunk up to 36 liters.


Prices Stay the Same

If interested in buying this gambot matik, the price with the new color option was no increase compared to December 2021. Yamaha XMAX is still sold with a price tag of Rp62 million OTR.

For information, Yamaha XMAX was first present in Indonesia in 2016 ago and sold at an initial price of Rp57.25 million OTR. Already almost 6 years ago, this bike did not get a big change in the body display sector and also the mechanical heart, YIMM only did color refreshes only.