Before the birth of the all-new version now, Avanza with a 1.3 liter manual transmission engine is quite popular. Now, Toyota Astra Motor (TAM) places it as a last variant of E only. The rest are already carrying a 1.5L engine.
Of course, with the market considerations still there. Well, if you are interested in the cheapest Avanza currently that has a 1.3L engine, check the completeness obtained first.
First we look at the price. Without any tax incentives from the government, the price of Avanza 1.3 E MT is Rp228.3 million. You could say avanza new generation start price is all above Rp200 million. Given the major changes and significant improvements compared to previous generations, it's quite worth it. But is the provision and completeness of its features appropriate?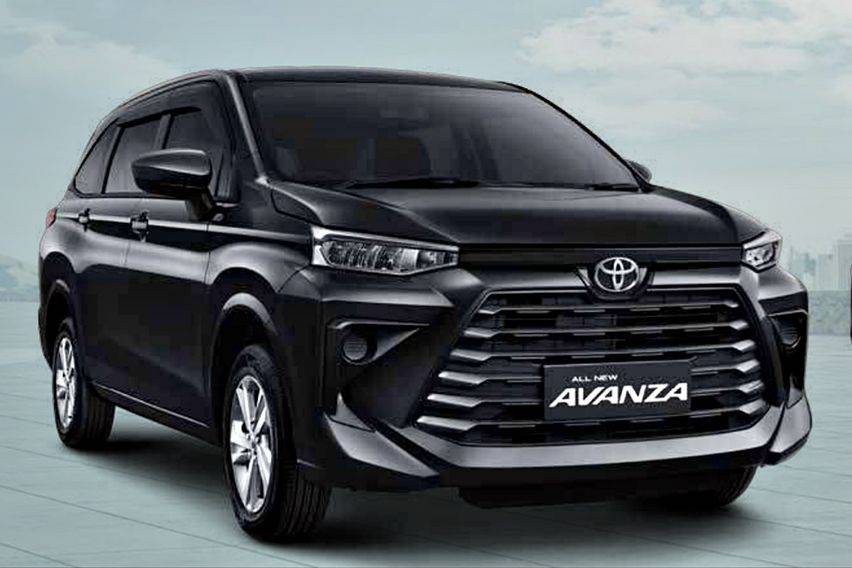 Toyota Avanza 1.3 E Cheapest Looks Plain, Can Anything?


Before you look at the completeness, we take a peek at the performance. Mechanical heart carried, coded 1NR-VE. 4-cylinder engine 1,329 cc DOHC, Dual VVT-i. It produces 98 PS of power at 6,000 rpm and a maximum torque of 122 Nm at 4,200 rpm. It is delivered to front-wheel drive via a five-speed manual transmission. Looking at its gait in the old generation, it is still quite powerful with the new platform and body now.
Look at the exterior. It is the same as the Avanza type G. But there are a number of differentiators that clearly signify the cheapest variant E. First up front, present without fog lights. The part was given a black plastic cap only. Tapered LED headlamp that now does not use a touch of chrome and is only given one body color. Then the rim. The design is simpler and only 15 inches in size. Make the look less macho than the avanza body that has a muscular character.
There's more, antennas are still standard models. Not yet the modern type of shark fin. The taillights are led combinations. Oh yes, Avanza type E also has not been pinned automatic folding for the rearview mirror.

In terms of dimensions, avanza this bottom variant is not much different from the others. It has a length of 4,395 mm, a width of 1,730 mm and a height of 1,665 mm, 5 mm shorter than the upper variant. Wheelbase is 2,750 mm and ground clearence is 195 mm. It appears lower than the top variant of 205 mm. Therefore, the difference in the use of rim size.
Provisions in the interior, also not as luxurious as type G. Although decorating on the dashboard is quiet or looks plain. Toyota is kind to providing a 7-inch touchscreen head unit for type E, with integrated Bluetooth connectivity. The design also follows the top trim, modern floating style.
Metel clusters use a combination of analog dial and monochrome MID. While the AC is already digital appearance and double blower. The steering wheel can only be set up and down (tilt). There is no back and forth (telescopic) setting. Features such as mid digital and illuminating start / stop button can be enjoyed from type G only.

Seat comfort is the same, wrapped fabric and has a flexible arrangement or folding. Then other practicalities such as storage and smartphone charger ports are also safely available. All parts of the seat already use the headrest that can be set for comfort.
Safety and security support is clearly not as complex as trim over TSS. But there's enough. Avanza 1.3 E is embedded with two air bags (driver and front passenger), ABS +EBD+BA brakes, vehicle stability control, hill start assist, ISOFIX and seatbelt warning all rows. Unfortunately, there has been no alarm and immobilizer. In fact, this feature helps secure the car from theft.
Toyota Avanza 1.3 E MT comes as the cheapest trim. Although a number of areas seem plain, the basic features are sufficient. Especially when compared to type E trim on the old Avanza. The price differentiation is quite decent compared to the previous generation, paid off with the convenience offered on the all new Avanza even on basic trim though.

The lowest variant avanza has also got the construction of a suspension design for the same comfort as the variant on it. The front suspension uses a MacPherson Strut and the rear uses a torsion beam that each already uses a stabilizer bar.
For prospective consumers who are interested in avanza this lowest variant, you should be patient enough. This is because Toyota includes the E variant into the product sold spot order alias if there is a new order produced. Toyota seems to be eyeing fleet consumers for this lowest variant or consumers who want the cheapest price Avanza with a new design and still have Toyota products and services.

Don't forget the after-sales service as well. Buying Avanza no longer needs to think about periodic maintenance costs. Because it also gets the benefits of a free program of periodic service costs (service costs and spare parts) until the 6th routine maintenance. Maximum of 4 years or 50,000 km (whichever was achieved first). Valid at all authorized Toyota Indonesia outlets.