Royal Enfield released new colors for the Interceptor INT 650 Twin and Continental GT 650 Twin in Indonesia. Each comes in five new paint options. Offered in standard, custom and chrome schemes. The manufacturer also introduced a variety of accessories for both models.
"The launch of the 650 Twins marks a new chapter for Royal Enfield and the mid-sized motorcycle segment. The global success of this motorcycle over the past few years has been phenomenal. In Indonesia, the 650 Twin is growing very well and has almost 100 customers. Overall in the Asia Pacific region, the 650 Twins contributed more than 50 percent of total sales. While the highest demand volume is in Thailand, it accounts for more than 65 percent," said Vimal Sumbly, Business Head, Asia Pacific markets at Royal Enfield in an official broadcast on Monday (25/1).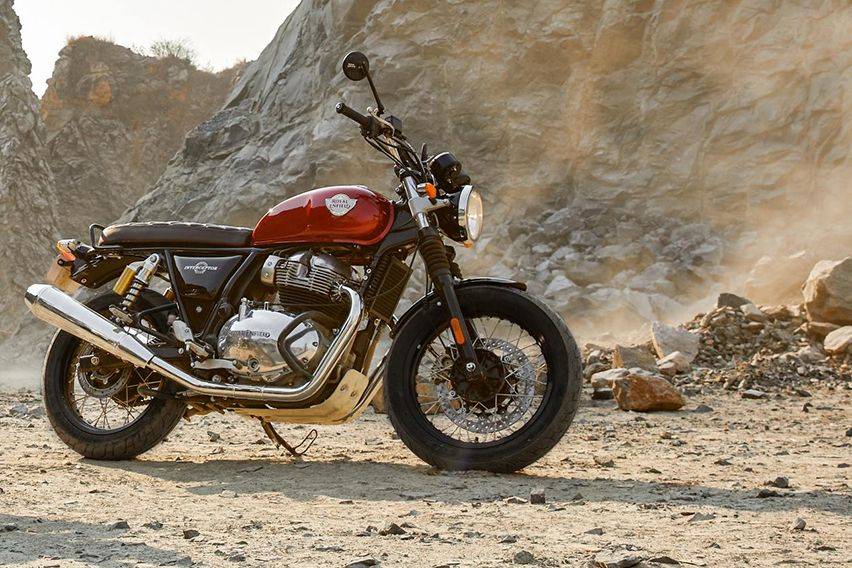 Royal Enfield releases new colors for 650 twin model
Interceptor 650 Twin type Single Tone has two colors, Canyon Red and Ventura Blue. Then there is the Custom (dual tone) paint variant consisting of Downtown Drag and Sunset Strip. As well as a new version with a 'chrome' kelir named Mark 2. While Orange Crush (single tone) and Baker Express (dual tone) or the most popular trim still survive.
The Continental GT 650 also comes with five new colors. The concept of coloring takes inspiration from the Continental GT that once succeeded in the '60s. Create Single Tone there is Rocker Red and British Racing Green. This motorcycle is also available custom (dual tone) variants namely Dux Deluxe and Ventura Storm. Just like his brother, he has an updated version with chrome layered and nicknamed Mister Clean.
Apart from the new colors, Royal Enfield also provides various updates in terms of aesthetics. Special Interceptor INT 650 Twin there are rims and black mud protectors that are aligned with the single tone variant. This rejuvenation comes after receiving an overwhelming response from the community to black rims previously only available in dual tone colors.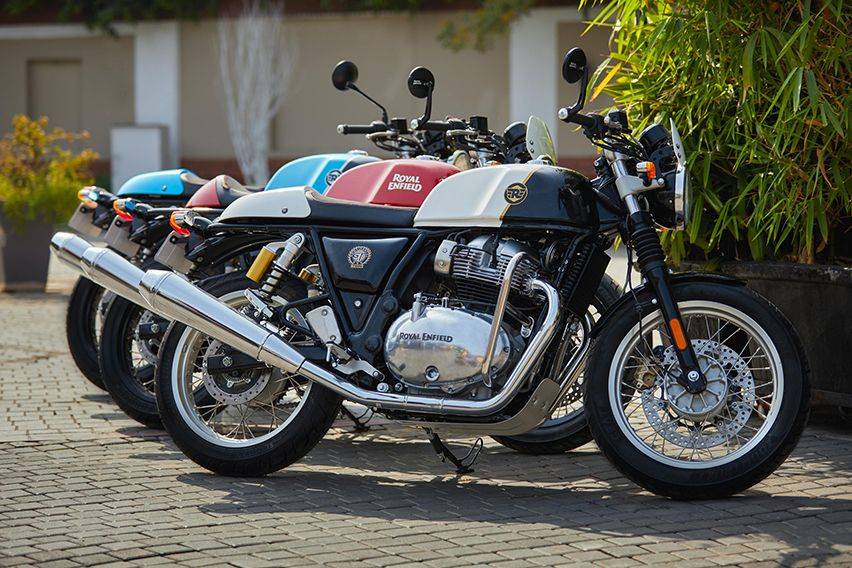 Royal Enfield releases new colors for 650 twin model
It also introduced a number of new accessories for the Interceptor 650. There are now two new seat options, standard touring double seats and touring seats with striped style stitching. The compenen is presented to increase the appeal of the roadster and add comfort. There are also engine protectors, touring mirrors, tall and short tinted flyscreens, as well as foot protection fork.
For the Continental GT 650 café racer, there are several personalization options and accessories, such as a black painted screen kit, rearview bar end, to a single seat cover in various colors. Additional machine protectors are also available. All options peddled have been cataloged and come with a three-year warranty with no kilometer limit.
"The introduction of genuine motorcycle accessories (GMA) further increases the possibility of personalization and overall appeal of this motorcycle. With nearly 10,000 satisfied customers, we believe that the new colors on the Interceptor 650 and Continental GT 650, along with unique customization options, will bring even more fans into the Royal Enfield brand."
Interceptor 650 Single Tone is now sold for Rp 203.8 million. The price is more affordable after the government's tax deduction for 500cc. Then the Custom version is priced at Rp 206,1 million and the Chrome Mark 2 variant rp 208.5 million. Make Continental GT 650 Standard dileego Rp 217.2 million, Custom for Rp 218.5 million and Chrome mister Clean variant Rp 222.5 million. All prices are OTR Jakarta and have been opened for bookings throughout Indonesia.