The trend of tire radialization in the country is increasingly real as technology develops and road infrastructure increases. This makes radial tires more likely to shift the dominance of biased tires in Indonesia.
Not only in the passenger vehicle segment but also commercially. PT Goodyear Indonesia Tbk supports the radialization trend in Indonesia by launching its latest product, the Goodyear S501.
Ltr (radial light truck), Goodyear S501 focuses on targeting the 3/4 truck segment in Indonesia. This is a comprehensive step by Goodyear to support the acceleration of Indonesia's industrialization era and answer the demand of the commercial tire market where biased tire types are still very dominant.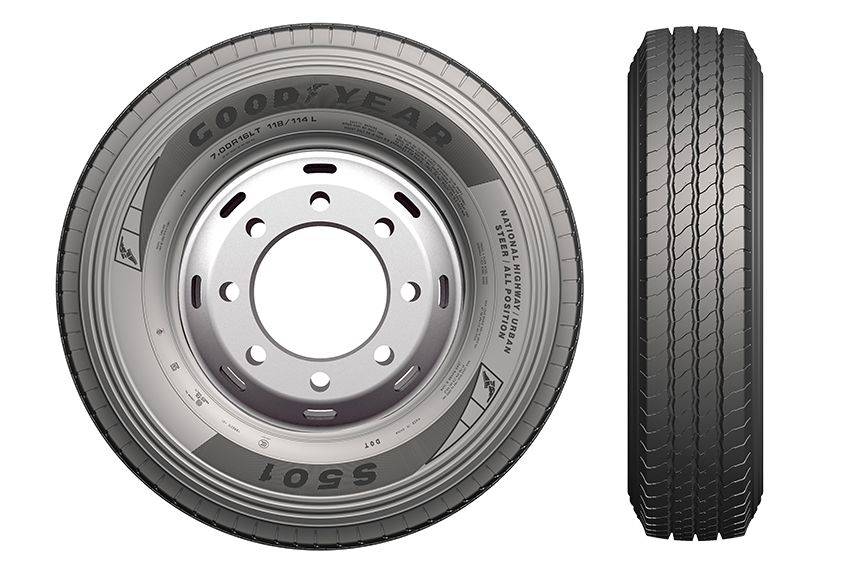 Not to Be Outdone, Goodyear Indonesia Presents Truck-Specific Radial Tires


"We have a vision that radial tyres will beat biased tyres by a ratio of 60:40 in the next five years. We are optimistic to encourage radialization trends in Indonesia through the launch of the Goodyear S501 for the 3/4 truck segment. Our focus on targeting the Indonesian truck market is also in line with the government's target of building toll roads reaching 4,817 km until 2024 for the acceleration of national mobilization. This is a very promising first step," said Iman Santoso Commercial Director of PT Goodyear Indonesia in his statement.
Designed with Goodyear's cutting-edge technology, the design of the 4-rib palm pattern and deep palm thickness, play an important role in producing optimal mileage making the Goodyear S501 perfect for use with more load loads and longer mileage in Indonesia.

"The average test results of the level of wear and tear we conducted throughout 2020 to 2021 showed the performance of the Goodyear S501 outperformed the majority of Goodyear's competitors in the Indonesian truck market. This is a key factor for us to continue to increase sales of goodyear S501 exponentially (triple) in 2022," said Nova Siregar, Commercial Product Manager of PT Goodyear Indonesia.
Meanwhile, Wicaksono Soebroto, Head of Communications of PT Goodyear Indonesia added. "The phenomenon of bias to radial tire transition in Indonesia is important for the acceleration of mobilization and industrial transformation in Indonesia. Goodyear S501 is a flexible tire for various types of truck loads such as water tank transportation, animal feed, public cargo, and so on. This indirectly supports the growth of meeting the needs of the high needs of indonesian people."

The Goodyear S501 is available in two sizes: S501 7.50R16 14 PR and S501 8.25R16 14PR. For more product details, please visit the official page of PT Goodyear Indonesia following https://www.goodyear-indonesia.com/