Mitsubishi Pajero Sport becomes a medium SUV model that is widely seen by Indonesian consumers. This long-present model offers a qualified driving experience and engine power for the size of an SUV that can be invited to drive daily and in extreme road conditions.
Pajero Sport last got an update in 2021 ago with the presence of the latest design and advanced features. For example grille with a new design, features a power tail gate with kick sensor, active cornering lamp, sunroof and 18-inch two tone rim. There are active safety features such as forward collision mitigation, ultrasonic miss-acceleration mitigation system, blind spot warning-lane change assist, rear cross traffic alert, electric parking brake, and brake auto hold.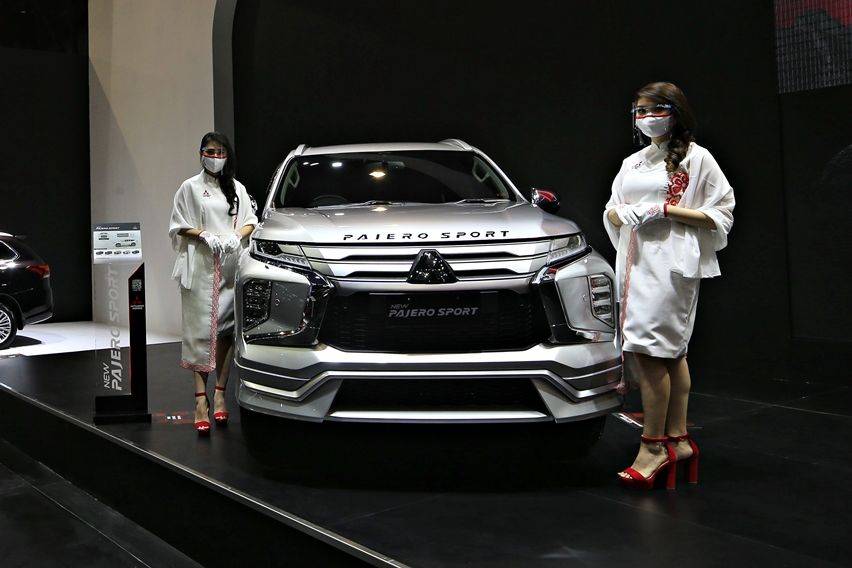 Bag-Friendly Ownership Fee for Mitsubsihi Pajero Sport


Mitsubishi adds attractive value for potential customers to glance at the Pajero Sport, especially in terms of ownership costs. This Mitsubishi product gets a Smart package for periodic maintenance or service up to 50,000 kilometers or up to four years of ownership.
"Pajero Sport Extended SMART Package is one form of Mitsubishi Motors' commitment as a manufacturer to always provide the best products and services in the entire vehicle ownership process. This program aims to provide optimal convenience and benefits to consumers in terms of after-sales service with alternative vehicle maintenance costs that are more efficient. Through this program consumers also get comfort with the extension of vehicle warranty up to 1 year, as well as other additional program benefits such as special discounts for tire changes and also discount vouchers for battery purchases," said Eiichiro Hamazaki, Director of After Sales Division of PT MMKSI in his statement.
Mitsubishi offers this extended Smart package in three types of packages. The first package is two periodic maintenance consisting of selected periodic maintenance items such as engine oil, oil filter, air conditioner filter, gasket and also chemical items such as engine flush, fuel system cleaner, and disinfectant fogging. This package includes free replacement services for the mentioned items that can be utilized within two periodic maintenance that is valid 20,000 kilometers or one year.
The next package is a four-time periodic maintenance package. This package consists of the same items as the package twice but can now be utilized in four periodic maintenance and applies with a longer distance of 40,000 or two years. There are still six-time periodic maintenance packages consisting of the same items as the previous package. The difference is certainly at the time of utilization which is now up to six times or up to 60,000 kilometers or three years.
Consumers who purchase the Pajero Sport Extended Smart Package will get a certificate as proof. Utilization of this package can be done in all authorized Mitsubishi passenger vehicle dealers throughout Indonesia.
Mitsubishi has also done the calculation of the benefits of the existence of this Smart Package. If consumers take advantage of the Pajero Sport Extended Smart Package, consumers can save up to 25 percent on vehicle maintenance costs. This is compared to the cost of normal care done without the use of a package.

In addition to the cost of maintaining vehicles that are calculated more efficient, Pajero Sport extended Smart Package consumers will also benefit through extending the warranty period of up to 1 year or 30,000 kilometers for certain items. In addition, consumers will also get the option to take advantage of special discount programs of up to 30 percent for tire changes and Rp 50,000 discount vouchers for battery changes.
Pajero Sport is offered in several variants. GLX 4x4 MT variant is priced at Rp 545.8 million, Exceed 4x2 MT is offered at Rp 520.8 million, Exceed 4x2 AT is offered at Rp 535.8 million. There is still a variant dakar 4x2 AT which is quite popular with a price of Rp 593.7 million, Dakar Ultimate 4x2 AT is offered at a price of Rp 642.7 million and the top variant Dakar Ultimate 4x2 AT is offered at a price of Rp 701.7 million.