As a result of the Covid-19 pandemic, the government delayed the mandatory implementation of the Euro 4 emissions standard for diesel vehicles.
Initially the rules regarding emissions standards were implemented in April 2021 and then pushed back to April 2022. In response to the environmentally friendly regulations, PT Krama Yudha Tiga Berlian Motors (KTB), the official distributor of commercial vehicles from Mitsubishi Fuso Truck and Bus Corporation (MFTBC), expressed readiness by making adjustments to specifications related to Euro 4 emission standards.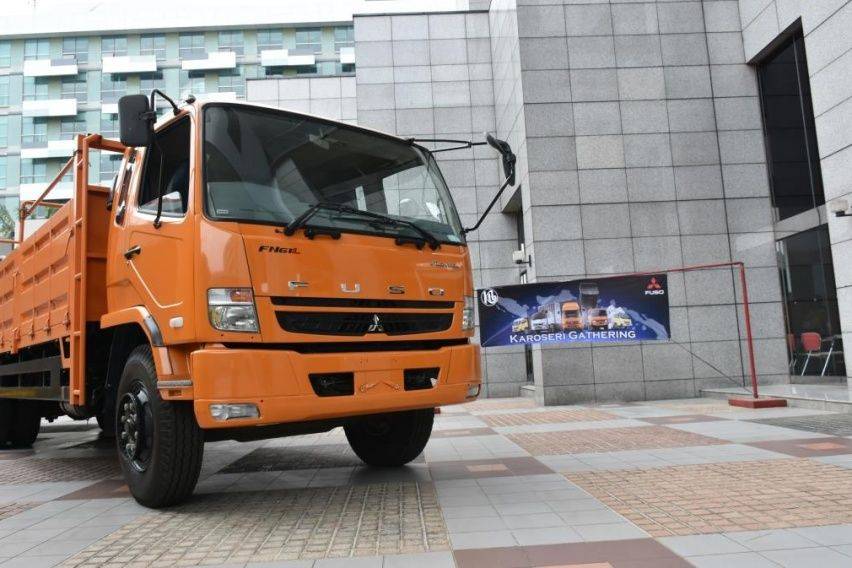 Mitsubishi Fuso
The Euro 4 exhaust regulations set in 2022 will apply to commercial vehicles. So Mitsubishi Fuso not only revamps the technology that has the capability to support the Euro 4 working system, but also adjustments to all after-sales services to still provide convenience and comfort for consumers.
Some of Mitsubishi Fuso's after-sales services that have been prepared in welcoming Euro 4, including support for 219 dealer networks, 225 Mobile Workshop Service, 5,100 spare part outlets, 13 depot parts, 1,000 reliable mechanical support and 14 Truck Centers spread across several regions in Indonesia.
In addition to strengthening the service network, the three-diamond manufacturer is also supported by Mitsubishi Fuso's strong DNA and proven to be experienced in the development of Common Rail engines as well as several vehicle specification improvements. That way, it has confidence that euro 4 truck products distributed will be accepted by the market.
One of the products that is ready to present environmentally friendly performance is Fighter, MDT products from Mitsubishi Fuso that are equipped with 6M60 Common Rail engines. Furthermore, the manufacturer also made adjustments to specifications related to euro 4 emission standards. Such as braking parts in the form of embedding Anti-Lock Braking System (ABS), increased torque from 240 Nm to 270 Nm, tire repairs and other adaptations in accordance with consumer demand. Coupled with some excellent features such as EATON transmission, spacious cabin space, Air Suspension Seat and many other advantages.
Fighter comes in various variants in the Medium Duty Truck (MDT) class, namely 4x2, 6x2 and 6x4, and the latest is the 6x4 variant with additional New Mining Spec features, such as Power Take Off (PTO), PTO Switch, Rotary Lamp, Mud Guard, and Radiator Guard. Do not forget also radial tire specifications that are ready to support the performance and needs of truck use in the mining area.