The electric vehicle market in 2022 will be on the rise. At least that's what PT Hyundai Motors Indonesia (HMID) believes as an electric vehicle player in Indonesia that offers the most models today.
Based on wholesale sales data from Gaikindo, in 2021, two Hyundai EV products, Kona Electric and Ioniq, were sold quite a lot. Kona recorded 360 units and Ioniq E sold 228 units. By calculation, Hyundai managed to lead the BEV market with 87.4 percent with a record retail sales of 605 units.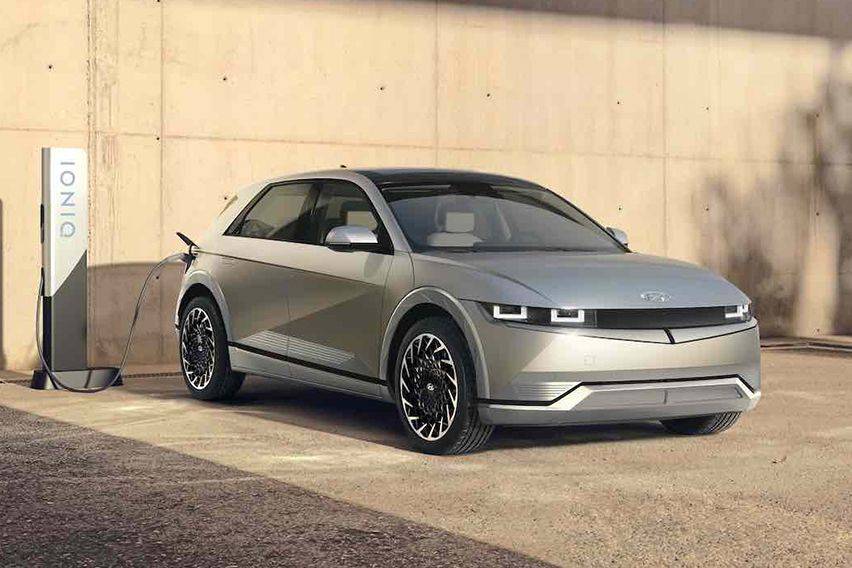 Hyundai Talks About Kona, Ioniq Electric and Ioniq 5 Prices


For prospective consumers of both EV products, Hyundai revealed at the beginning of the second year the product must undergo price changes. This is related to government regulation PP No. 74 of 2021 concerning Changes to Government Regulation No. 73 of 2019 concerning Taxable Goods classified as Luxury Motor Vehicles Subject to Sales Tax on Luxury Goods. The law came into effect in October 2021.
"From that regulation, Kona and Ioniq EV the price goes up. That includes a lot, but we have subsidies. The increase to almost Rp 40 million," said Makmur, Chief Operating Officer of HMID when met some time ago.
The import status of both products also makes an increase in the price of these electric vehicles. Currently Hyundai Kona Electric Signature variant is offered at a price of Rp 697 million on the road Jakarta. For Ioniq Prime variant costs Rp 637 million and Signature is offered at a price of Rp 677 million with both status on the road Jakarta.
Makmur revealed, currently for hyundai electric vehicle enthusiasts must be a little patient waiting for the unit. Currently both EVs have an indented time of approximately a month.

"So prices are going up because of government rules that are up about 15 percent. But, for later local production, still get zero percent tax. Previously PPnBM zero percent for EVs despite imports from outside. Now with the new rules, those that are not produced locally are not zero percent," said Makmur who again reminded Hyundai will produce Ioniq 5 at their factory in Cikarang this year.
Ioniq 5

Back about the EV product that will be present, ioniq 5, some time ago the product has been seen being studied production at hyundai factory. Ioniq 5 is a product that will be offered in different classes with Kona and Ioniq EV.

Makmur revealed that it will still sell Konda and Ioniq because both have different segments with new Ioniq 5 products that will be present this year. Both EV products fill the B segment while Ioniq 5 is a more premium product. The price is certainly more expensive.
"If the segment is different, the features are more, of course," Makmur asserted.
This means that Ioniq 5 can fill the EV market at Rp 700 million to Rp 800 million. A number that is quite large compared to the shadow of many people who hope to enjoy an EV product made in Indonesia at competitive prices. We'll see when this product comes this year.
Ioniq 5 is Hyundai's modern product that uses the latest E-GMP platform.

The use of this platform enables product configuration through modularization and standardization. This platform is claimed to provide a more stable driving sensation, guarantee the durability of a sturdy body structure and provide its own advantages to the exterior atmosphere and maximize its use in various road conditions.

Hyundai also revealed that the E-GMP platform comes more compact to maximize space and weight, more efficient because the battery capacity remains the same but the driving distance is further while developing the workings of ignition coil structure.
Another advantage, Hyundai guarantees stress-free when charging because in just 18 minutes from the beginning of charging can increase the range of 100 kilometers in 5 minutes. In addition, vehicle to load that allows units with the platform to switch functions as electric chargers (110V / 220V) to other vehicles, aka this platform allows it to become a charging power source through integrated charging control unit (ICCU) and also vehicle charging management system (VCMS) without using additional devices.


Ioniq Electric

• Signature AT: Rp 677,000,000

• Prime AT: Rp 637,000,000

Kona Electric

• Signature AT: Rp 697,000,000