www.informationautomotive.com - The beginning of the year is usually the chosen time for prospective consumers to decide to buy a new car. Usually because it is eyeing the production code of the new year and to fulfill the plan to have a new car for a long time.
Currently a variety of interesting promos are offered to help consumers have a new vehicle. One way is used is to choose payments using credits in addition to cash payments.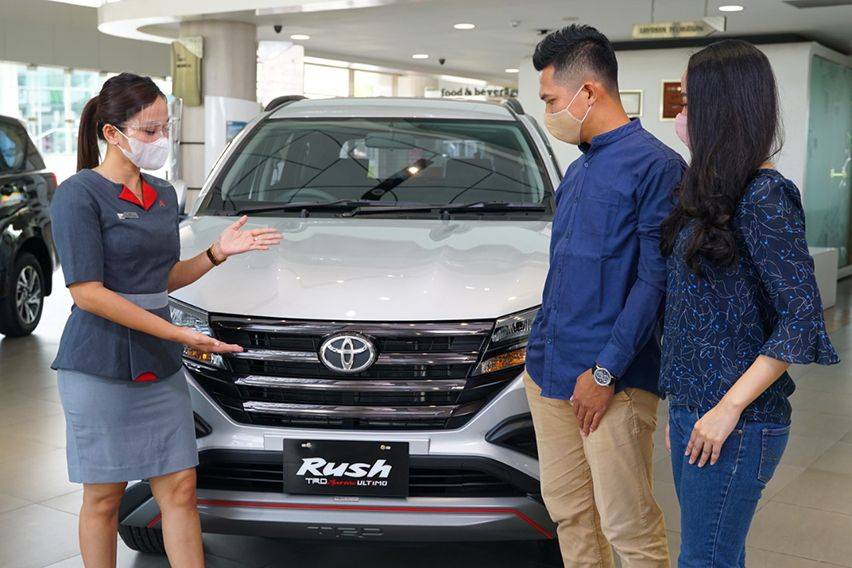 Toyota Rush



What to consider when choosing a credit payment? Auto2000 shares tips so as not to choose a new car loan in the new year.
The first step is to know the need. This becomes a fairly important basic thing because deciding to buy a car if only concerned with prestige can be dangerous for financial conditions. Often encountered, consumers choose models that are sometimes not needed by family members or just aiming for the most expensive variant. In fact, the purchase is made on credit whose installments must be paid for a long period of time. Make sure the car to be purchased according to the needs and agreed by family members.
Like the first step, the second step is to make sure the car chosen is in accordance with existing financial conditions. Make sure before deciding to take a car loan, have prepared a down payment (DP) or down payment with a range of 20 percent to 30 percent of the price of the car. Also make sure the installments paid every month are in accordance with the ability. If you are taking other credit installments, such as motorcycles, housing loans or credit cards, use calculations if combined with new car installments do not exceed 30 percent of monthly income. This is so that finances remain healthy and free from debt stress.
The third step, currently there are many credit simulations before deciding to buy a car. Take advantage of the credit simulation feature to see the financial ability to pay down payments and car loan installments later. At Auto2000 Digiroom provides credit simulation features in each choice of car models that can be used to estimate DP as well as installments paid.
The last step, always take advantage of the promo that is being offered to ease the purchase of a new car. The package provided usually contains a choice between a down payment cut, easy installments or light interest of up to 0 percent that can be utilized as needed and financial plan.
"Auto2000 always provides the ease of purchasing new Toyota cars, one of which is through a light credit transaction where the method can be tailored to the needs and financial plans. Moreover, plus various purchase promo programs that can be selected. So looking forward to 2022, immediately realize new year's resolutions by coming to the nearest Auto2000 or Auto2000 Digiroom that can help the desire in having a dream Toyota car," said Martogi Siahaan, Chief Executive of Auto2000, in his statement, Monday (1/3/2022).