Speaking of the rainy season, it certainly speaks of vehicle maintenance. Weather in Indonesia known for high rainfall in some areas, especially at the end of the year, makes vehicles need to be considered in some parts.
One of them is the brakes. This part is the main component of the vehicle that can be affected by its performance. Slippery roads make the need for braking crucial to stop the speed of the vehicle.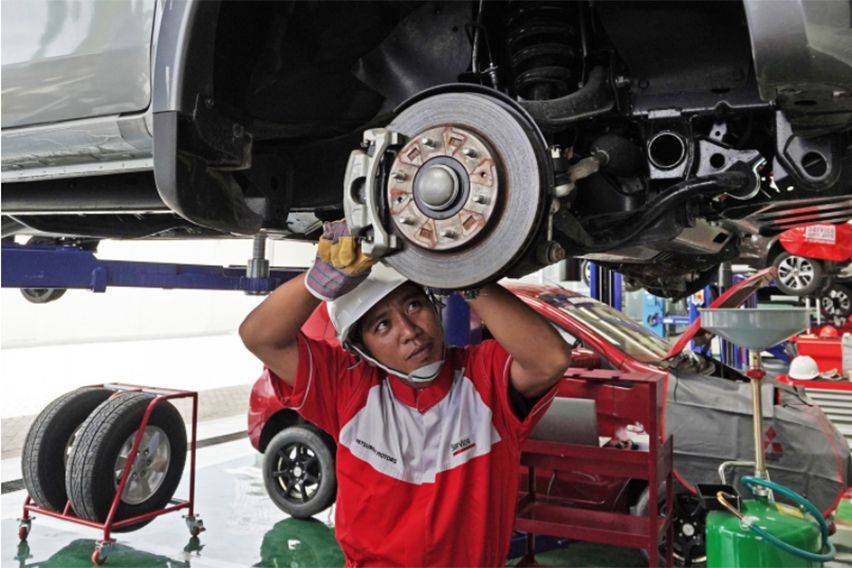 Don't Forget to Take Care of the Brakes During the Rainy Season

In order to turn off driving safety, checks on vehicle brake readiness should be a concern. Basically brake perfroma can be felt by the driver while driving. But for safer steps, periodic checks are also recommended to ensure the feasibility of further brake components.
Mitsubishi advises on how to perform brake maintenance on vehicles during the rainy season. The easiest is to do periodic maintenance that will usually be checked the condition of the vehicle's brake system every 20,000 km. The examination includes the quantity of brake fluid, brake fluid leakage, thickness and flatness of the disc disc surface and the thickness of the brake pad.

If the campas are found to be thin or depleted then it should be replaced immediately. If it is thick enough, it will only be cleaned.
The disc also needs attention. If the disc experiences uneven wear and tear as a result when braking will potentially cause vibrations that are felt on the brake pedal. If this happens, it should be checked whether the disc can still be seized or has to be replaced. If it can be done subbed, it is highly recommended to use a lathe directly in the vehicle for maximum results.
Brake performance also depends on fluid or brake fluid. Be sure to check the condition of the oil reserve tank brake fluid regularly, once a week, along with other components. Vehicle owners should also follow the recommendation of replacing brake fluid every 40,000 km with brake fluid recommended in the owner manual or official workshop. Also note if the brake fluid has been exhausted before the minimum distance limit because there is a possibility of a leak that must be repaired immediately.

Brake checks should be done in an official workshop to get maximum results. Perform regular maintenance before the brake components are damaged. Regular maintenance is still better than repairing when damage occurs, especially for brake devices that have a vital role when driving. Make sure to use original parts.

"Every component equipped in a Mitsubishi car has been prepared to facilitate and ensure users to drive safely and comfortably in a variety of conditions. Owners and users must still be more vigilant and pay attention to vital aspects and also drive including when entering the rainy season," said Boediarto, General Manager aftersales Division of PT Mitsubishi Motors Krama Yudha Sales Indonesia (MMKSI) in his statement, Thursday (12/16/2021).
For Mitsubishi consumers, there is a special vehicle maintenance program during the rainy season through the Rainy Campaign program. This program offers a Mitsubishi vehicle training package that aims to prepare the vehicle consensus remains primed to provide a sense of security to customers facing the rainy season. The program, which was held from December 1, 2021 to January 31, 2022, was implemented at all authorized Mitsubishi Motors dealerships with 3S facilities and was addressed to consumers with Pajero Sport, Xpander, Xpander Cross, Outlander Sport and Mirage models.