www.informationautomotive.com - PT Suzuki Indomobil Sales (SIS) officially presents a refreshed version of the All New Satria F150 in early 2022.

The Suzuki All New Satria F150 Model Year (MY) 2022 appears with a number of updates, ranging from new color and striping options to upgrading the front braking system.

There are three new color options embedded, including Metallic Mat Stellar Blue–Titan Black, Pearl Bright Ivory–Titan Black, and Titan Black.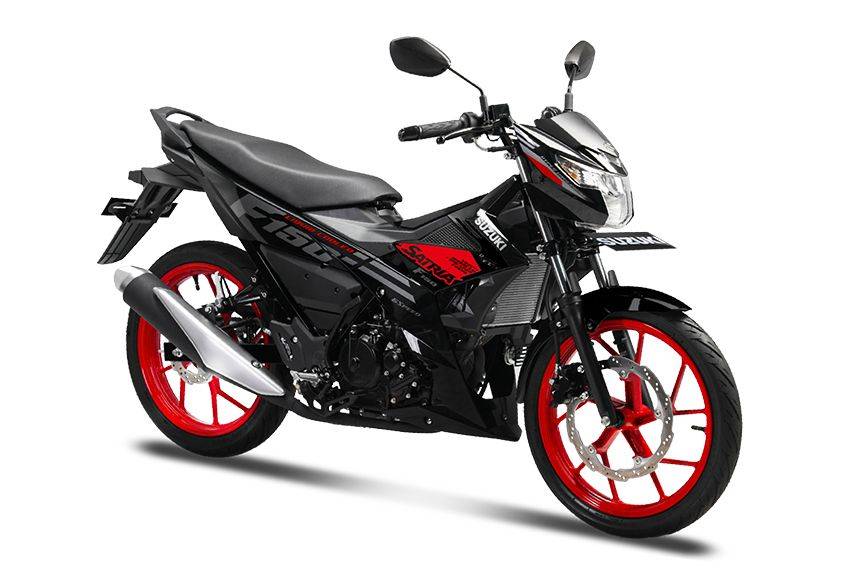 All New Suzuki F150 Edition Official

Interestingly, the three colors also get a new stripping visual design that is more character and bold.

Teuku Agha as 2W Sales & Marketing Department Head SIS said, All New Satria F150 has big fans in the hyperunderbone segment, because it has very satisfying performance and speed.

Therefore, the braking sector did not escape Suzuki's attention to be improved, thereby increasing the rider's confidence when using it
"As a counterweight, Suzuki provides component updates to the braking system at the front with the aim of increasing the security and safety side," said Teuku Agha in an official SIS broadcast, Friday (12/31/2021).

"We also added new color variants and bolder stripping," he concluded.

Meanwhile, Suzuki has started distributing the All New Satria F150 in January 2022 to its entire dealer network in Indonesia.

The price has not changed from the previous model, which has a tag of Rp. 26.76 million on the road (OTR) for DKI Jakarta.