Two-wheeled communities or loyalists usually often go on tours out of town, especially during the year-end holidays. The reasons are various, ranging from relieving fatigue, strengthening solidarity, or also as a routine program between communities.
But because it is still in the COVID-19 pandemic situation, of course there are things that need to be considered so that touring activities with motorbikes can be comfortable and safe. Recently, Royal Enfield Indonesia successfully held a tour titled 'Tour of Indonesia' from Bandung to Bali with a total distance of 1,500 kilometers. This activity also promotes responsible travel as a measure to prevent the spread of COVID-19.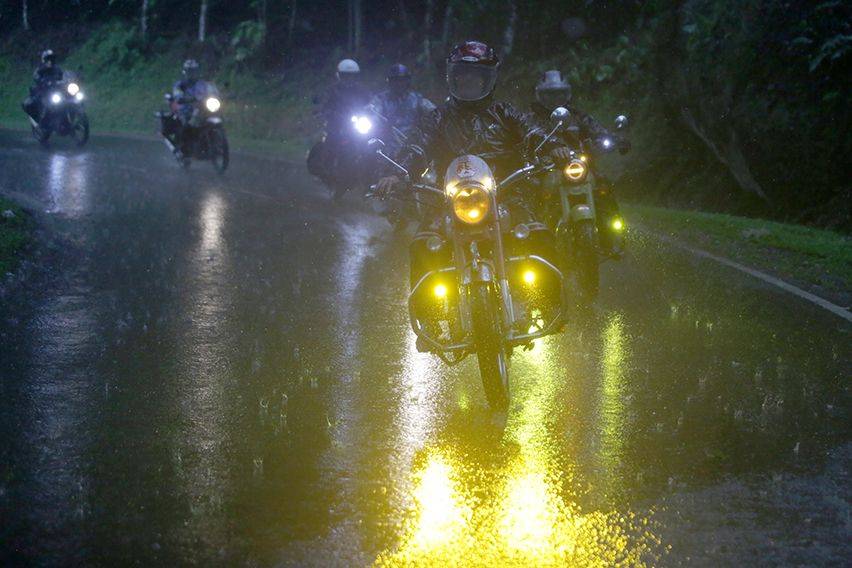 5 Tips for Driving Long Distances with Motorcycles During a Pandemic


Vimal Sumbly, Business Head, Asia Pacific markets at Royal Enfield said, "This year's Tour of Indonesia Indonesia is a way to gather dozens of Royal Enfield bikers who want to experience touring with new safe travel standards in the midst of a pandemic.

"To ensure the safety of riders, the Covid-19 prevention protocol is strictly implemented throughout the journey from Bandung to Bali. We believe that with all the precautions taken, the Tour of Indonesia 2021 will become a symbol of travel that will provide an unforgettable experience and safety for the entire rider community. Royal Enfield,"
What do you need to prepare and understand when you want to tour in the current pandemic situation? Let's see 5 things below.
1. Have the Same Commitment

Turing in a group demands a commitment to protect each other, both on the road and off the bike. In a pandemic situation, the mindset of "protecting each other" among touring partners is more important than ever.

This mindset will guide the riders in their actions, protecting themselves from exposure to the COVID-19 virus, which also means protecting all colleagues on the trip.
2. Maintain Body Fitness During Travel

Good physical condition is the best shield against viruses and disease. When traveling long distances, physical fitness is the most important requirement.

Therefore, you must maintain physical fitness. Adequate sleep, maintaining food intake and the discipline of doing a light warm-up before starting the trip can help you maintain physical fitness.
3. Restrictions on Interaction Outside the Group

The third is ensuring that all touring participants are in good health when joining is the first health protocol that must be carried out. After all participants are confirmed to be healthy, it is the responsibility of all touring participants to take care of themselves and their travel partners by limiting interactions with people outside the group.


4. Equip Yourself with the New Normal Starter Kit

This is also very important. Tour participants are required to bring personal sanitation and protective equipment such as hand sanitizer and sufficient masks as first protection for themselves.
5. 3M is Mandatory

Health protocols that prevent the transmission of COVI-19 must be followed wherever we are, including when traveling. Wearing masks, washing hands and maintaining social distance are absolute precautions to continue.

Don't forget to check carefully the condition of the vehicle before deciding on long-distance touring. You can carry out independent inspections starting from changing the fluid on the motorbike, checking brakes, tire conditions, and if needed, do service first at an official workshop.