The rainy season makes your favorite car dirty faster. If usually car hygiene care is done once a week on weekends, now it feels not enough. So that the task of cleaning the car feels lighter even though it must be done more often, you need the right product support.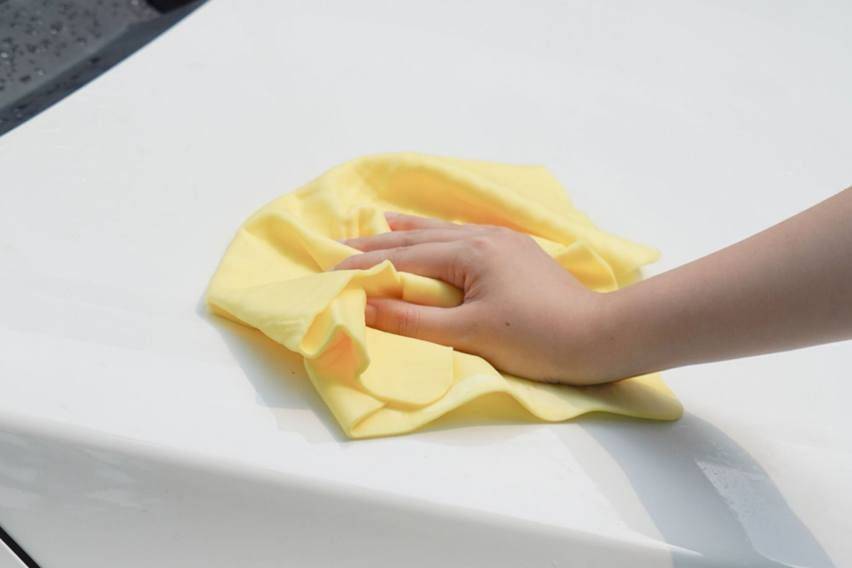 5 Car Cleaning Products That Ease Maintenance in the Rainy Season
Here are 5 recommendations of car hygiene care products that you can try to make the job of cleaning the car easier:


Smartwax Smartcarwash

The first product recommendation is smartcarwash from smartwax - a premium car care product brand from California, United States. The uniqueness of this smartcarwash not only serves as a car surface cleaning fluid, but also contains car wax.
Smartwax smartcarwash has a balanced pH and a special formula that effectively cleans sand, dust and other dirt that sticks to the car body quickly in one rinse, without leaving a mark.

This car wash liquid has a fresh lemon aroma and abundant foam. How to use it is also very easy. Simply mix 1 smartwax smartcarwash bottle cap with 2 liters of water and then use a clean sponge to wash the car. Smartwax smartcarwash can be obtained at ACE Hardware Indonesia and ACE Online stores.
Chamois ProClean Rag

Well the second product recommendation is a complement must have after washing the car. Able to dry the surface of the car body perfectly so as not to cause patches using chamois washcloth.
You can use a ProClean car washcloth that is PVA material and able to absorb water quickly. The texture of ProClean's chamois washcloth is soft so there is no need to worry about damaging the surface of your car. ProClean chamois washcloths you can buy at ACE. There is a free buy 1 promo 1 during the promo period until January 25, 2022.


Smartwax Smartcarpet

This product is very useful, especially in the rainy season as it is now. Your car carpet is accidentally exposed to dirt due to suffocation or wet due to rain? Immediately spray smartwax smartcarpet into the area you want to clean, then brush. If the carpet is very wet or dirty, do not forget to vacuum first.

Smartwax smartcarpet has a d-limonene content that is able to get rid of various types of stains on the carpet. Not only dirt due to strangulation, but other impurities such as oil, coffee stains, tea, juice and even wine can be cleaned by smartcarpet.
Smartwax Smartcleaner

The fourth product recommendation is a smartwax smartcleaner that is versatile and must be standby in the car cabin. Smartcleaner is the right choice for those of you who want a tough, odorless, safe cleaning product for all kinds of surfaces and does not cause discoloration.

Smartcleaner can be used to clean surfaces with vinyl, plastic, dashboard, carpet, door panels, bumpers, wheels to engine parts. In addition to cleaning, smartcleaner is also able to eradicate 99.9% of germs and bacteria.

How to use a smartcleaner is very easy. Spray directly on the surface you want to clean or spray it on a washcloth. Rub until the stain is gone or use a brush if needed.
Miracle Wipes for Auto

This last recommendation is perfect for those of you who like to repair your own car at home. Dirty hands exposed to lubricant, grease or oil? No need to worry about cleaning it again. You can use Miracle Wipes for Auto cleaning wipes.

This automotive-specific wet wipe has a refreshing citrus aroma. The formula is effective in cleaning the interior and exterior of the car, but it also remains soft on the skin of the hands because it comes with a skin moisturizing formula and coconut oil. You can get miracle wipes for auto at the nearest ACE Hardware Indonesia store or ACE Online.

Those are five car maintenance and hygiene recommendation products that you can try. Hopefully the work of cleaning your favorite vehicle every day so it feels easier.