www.informationautomotive.com - After several times only being an exhibition vehicle and present in a special area, the Toyota C + Pod can finally be purchased for the general public. This was announced by Toyota Motor Corporation for consumers in Japan.
Toyota C +Pod is an ultra compact vehicle with battery power or battery electric vehicle (BEV). The vehicle was first introduced last year to consumers in residential areas in Japan.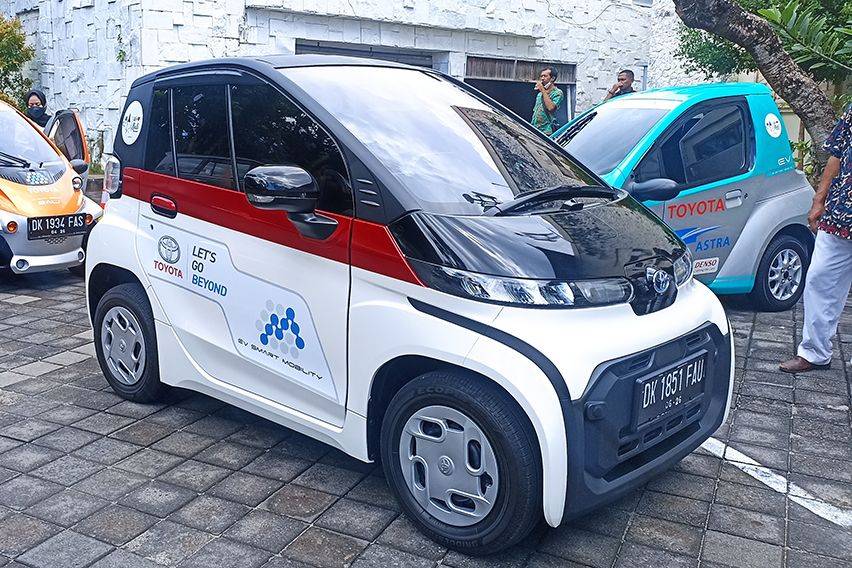 Tiny Electric Cars C+Pod


Later, prospective consumers who are interested in using C + Pod must go through the lending process. This is done through Toyota and Toyota Rental & Lease dealers throughout Japan.
The car, which has been present in Indonesia some time ago and is used in tourist areas in Bali, is an environmentally friendly vehicle with two battery-powered seats. Toyota designed the C+Pod as a mobility option for people who often travel to various places with relatively short distances with few passengers. This vehicle was originally intended for young, single or elderly drivers who may still feel nervous while driving on the highway.
C +Pod is claimed to have been well received by consumers who have tried it. Special notes are given on ease of driving, environmentally friendly and safety and safety factors even though it comes with a very small size. This reason is also what makes Toyota confident to offer C +Pod to the wider Japanese community.
The C+Pod lending scheme includes efforts to reduce, reuse, and recycle the batteries of the vehicles used. It is Toyota's goal to achieve a society that produces carbon neutrality in every activity.
Set up another model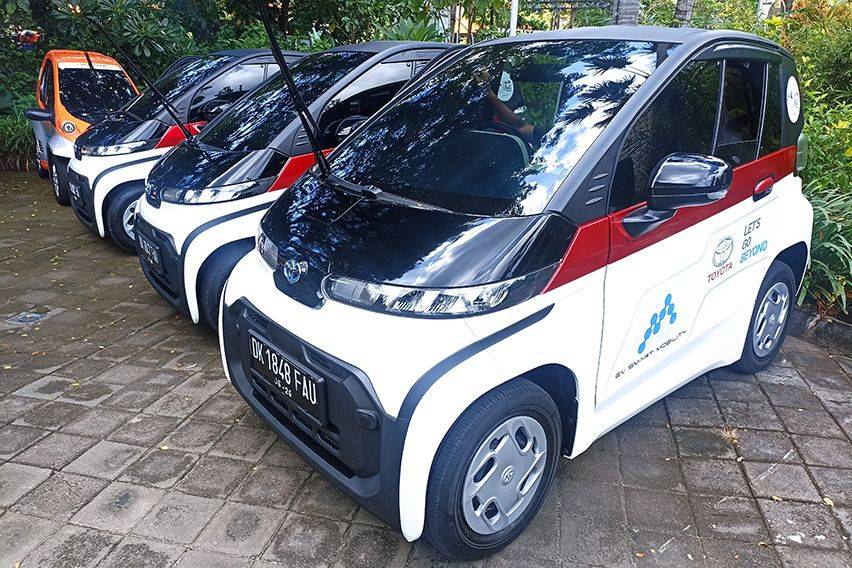 Tiny Electric Cars C+Pod

Going forward, Toyota will continue to offer a wide range of eco-friendly vehicles including C+Pod and C+Walk T3 to provide safe mobility and meet people's needs, regardless of life and capability. Starting from the driver who just holds the steering wheel, senior drivers to wheelchair users.

The C+Pod has dimension sizes of 2,490 mm in length, a width of 1,290 mm, and a height of 1,550 mm. While the turning radius is about 3.9 m, so it is able to maneuver on narrow streets and easy when parking.
This compact car is equipped with a 1RM electric motor or permanent magnet with a maximum power of 9.2 kW (equivalent to 12.3 hp and a maximum torque of 56 Nm.C + pod has a speed of 60 km / h reinforced with a Lithium Ion battery of 51 Ah / 177.6 Volts / 9.06 kWh. The battery's cruising power is about 150 km on a single charge (WLTC mode).
The battery can be recharged within 5 (five) hours of standard charging which is 200V/16A and 16 hours of 100V/6A charging. The charging cable is a 100/200 VAC that can connect directly to the outlet.

Interestingly, C +pod cars can be used as emergency generators during power outages or during natural disasters. The electricity supply obtained can reach 10 hours, starting from the day's power consumption of 10 kWh. C+Pod features Dual Airbags, ABS+EBD, VSC, TRC, Pre-Collision Safety System, and Intelligent Clearance Sonar with Parking Support Brakes.
Currently, Toyota sets the price of Toyota C + type X pod worth 1,650 million Yen or equivalent to Rp224.7 million and the price of Toyota C + G type pod worth 1,716 million Yen or equivalent to Rp233.7 million.

In March 2021, Toyota gave every community the opportunity to try C +Pod in The Nusa Dua area, Bali. This is done to provide an opportunity for people who want to experience driving with an electric car. The route offered starts from the station in front of The Nusa Dua parking center or come to the station in the entrance area of The Nusa Dua Peninsula Island.