When driving especially traveling long distances, we have a habit of bringing food and drinks. This provision in addition to blocking an empty stomach, can also fill the time. The food you bring can be dry or wet. Preparation of more supplies if in the car there are toddlers aka babies under 5 years old. Well, what often happens when consuming food or drinks is falling food or spilled drinks to stain the device in the cabin.
Leftovers and crumbs are certainly a problem. If not cleaned immediately, not only cause stains, but can also cause unpleasant odors in the cabin. Especially for certain foods, especially those that are wet or contain liquids can be a breeding ground for germs. Things we certainly don't want. A clean cabin keeps driving comfort up.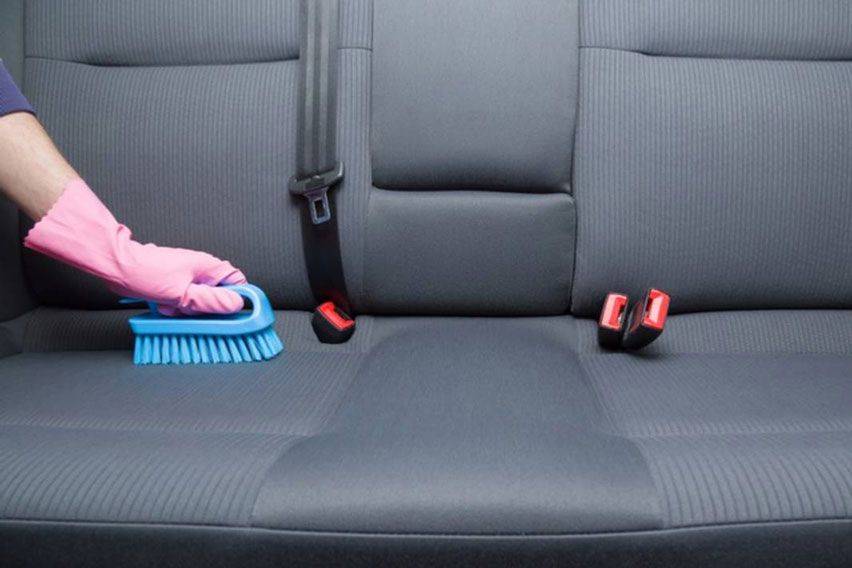 Tips to Safely Clean Car Seats That Are Stained With Leftovers and Drinks
What if it happens? You don't have to panic. Especially if the spill marks are still new and have not dried up for a long time. Before the unpleasant odor arises, immediately do a cleanup of spill marks. There are several things that must be considered in cleaning if the stained part is the seat or seat in the vehicle. There are two types of upholstery materials that are commonly used, namely fabric (fabric) and leather. Both need different treatments and do not get the wrong type of cleaner that can damage the contours of the car seat.

Well, before starting to clean the seat, prepare a car vacuum cleaner, toothbrush, dry microfiber cloth, chamois plas, and special cleaning drugs according to the seat material. Whatever your seat material, start the cleaning process with a car vacuum cleaner to remove dust and dirt.
Fabric Materials

To clean stains on the car seat made of cloth following the steps. It is best to use a gentle detergent, by first cleaning the remnants of dirt from food spills or drinks on the seat. The tool can be with a broom or a fine fibrous brush, then vacuum cleaner until there are no traces of stain crust.
Then mix the detergent with warm water. Then soak the cleaning foam (sponge) into the water and squeeze to remove the water before rubbing it on the seat. Clean slowly so that the seat is too wet, then soapy water deposits are wiped using a wet towel without soap until the dirt is gone.

For stubborn stains, it can be by using cleaning fluids with the help of a fine brush. After that immediately dry the seat with a vacuum cleaner so as not to cause mold and bad smell.
Leather Materials

While leather seats are easier to clean. But also not be careless in taking care of it. So that the quality of the skin seat is maintained can clean with detergent water. "Next provide conditioner or a special liquid for leather seats. Leather seat care does need special handling," said Samsudin, Aftersales Astra Peugeot.

Yep, the selection of cleaning fluids is the main thing that must be considered in the care of skin seats. To clean the skin seat all we need is a paste-shaped cleanser. Because the use of water-based cleansers can cause the skin to become damaged faster and the risk of mold is also quite large.
In addition to the form of pasta, choose a cleanser that contains moisturizer so that the skin seat is protected from the risk of cracking. When applying cleaning fluids avoid the use of rough cloth because it canbrage the skin. For maximum results, new leather-coated seats should be given leather coating first as additional protection.

Clean regularly at least once every 2 months. Keep the seat moist with a special conditioner of real leather seats every three months. Do not park in direct sunlight or should use a sun visor. When exposed to stains should be cleaned immediately.
There is another material that is often used as a upholstery, namely Synthetic Leather. This synthetic skin is similar to skin. If you don't have a special cleaning agent, use a shampoo or glass cleaner. Do not use detergents or alcohol because it will damage synthetic seats. Park in the shade or use a sun visor and regularly clean at least twice a month.

It's not hard not to do the tips above, right? Good luck!