www.informationautomotive.com - There are 15 SUV models launched in Indonesia throughout 2021. Both in the category of new variants, facelift, All New model and light changes as a special edition. This figure is much more than the latest MPV publications in the country. The trend of this segment continues to grow in line with global developments. If for the domestic market, wide-dimensional cars and tall legs have their own advantages. Because the contours of the road here are very diverse. So that his fans are getting more and more. From small, medium to large SUV genres.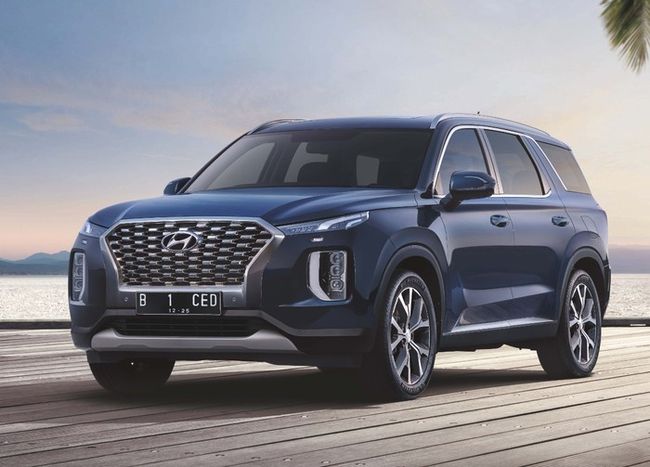 Hyundai Palisade
Hyundai Palisade launched in December last year. But his debut began this year. Carrying the pacemaker R 2.2L CRDi four cylinder in line with diesel. With the help of turbo e-VGT, it is able to supply a maximum twist moment of 440 Nm. Then the piston dance gives 200 PS. This turbodiesel engine is claimed by the manufacturer to be very efficient, environmentally friendly, powerful. At the same time produce the best power output in its class, but still meet exhaust emission rules.

The power distributor uses an 8-speed automatic transmission that can be set with shift-by-wire (SBW) type buttons. The SUV also provides four driving modes. Comfort for everyday driving activities. ECO to maintain optimal fuel efficiency. Sport mode to support the acceleration of the car is increasingly agile. The last smart driving style that uses learning algorithms. The system automatically adjusts the gear shift interval based on the driving pattern of the driver.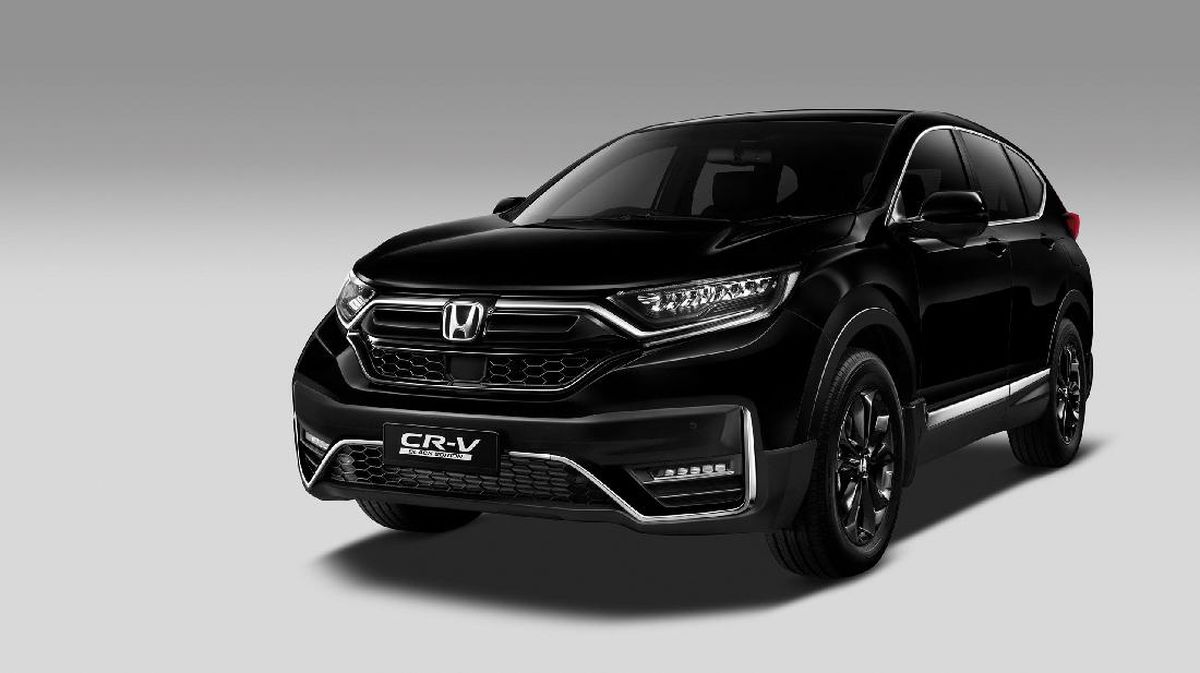 Honda CR-V Regular & Black Edition

The CR-V facelift arrives feb. The Black Edition joins in December. The engine on the CR-V 1.5L Black Edition did not change because it was based on the Prestige variant. It relies on a four-cylinder VTEC DOHC 16 valve turbo drive. More power outings are pangolins, obtained 190 PS at 5.6000 rpm and 240 Nm twist moment since 2,000 rpm. All are channeled via CVT Earth Dreams Technology transmission through front-wheel drive. There's a paddle shift as well. Power distribution is claimed to remain responsive but efficient.
You are treated to black chrome garnish, special edition emblems, smoked headlight extensions, dark 18-inch rims. Then when entering the cabin, the feel is the same from the exterior. There is a Black Edition leather seat and a black panel dashboard. Honda Sensing is available. These include Collision Mitigation Brake System (CMBSTM), Lane Keeping Assist System (LKAS), Road Departure Mitigation (RDM) Adaptive Cruise Control (ACC) and Auto-High Beam.
Mitsubishi Pajero Sport

February is also the birth month of the new Pajero Sport. The mid-to-high variant still uses a 4N15 MIVEC 2.4L diesel drive. You can find it in Dakar 4x2 AT, Dakar Ultimate 4x2 and Dakar 4x4 AT. It is equipped with Variable Geometry Turbo (VGT) and intercooler assistance. The diesel engine pumps 181 PS of power at 3,500 rpm. Next the optimal twist moment is 429 Nm at 2,500 rpm. The power bundle is channeled using only an 8-speed automatic transmission. This type of engine is more recommended than 2.5L. It's even more power than the Fortuner 2.4L turbo.

The GLX and Exceed trims rely on the DOHC's 4D56 solar drinking machine. It has a fuel volume of 2.5 liters DOHC plus turbo induction. The resultant power is much smaller, which is 136 PS at 4,000 rpm and 324 Nm twist moment since 2,000 rpm. Power distribution uses the choice of a five-speed manual transmission or a five-speed conventional matik. It feels like a responsibility, if you don't take dakar.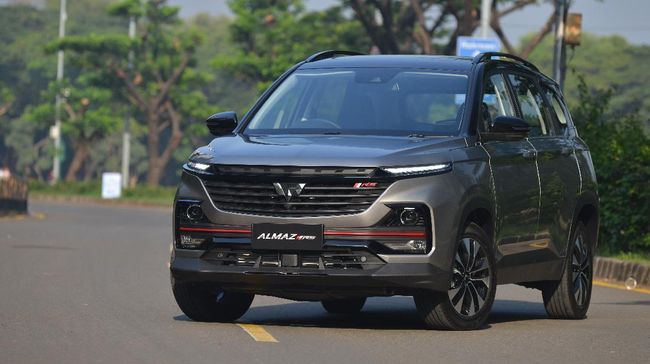 Wuling Almaz RS

In March, Almaz RS equipped with advanced technology launched. Wuling Indonesia is really serious in taking the SUV in order to be superior to others. To help you in driving, the company equips a number of devices. Proverbs availability ACC, BCA, SDW, FCW, AEB, IHBA, CMS. Then there are additional in the form of: Built in Ionizer, Panoramic Sunroof, Keyless Entry, Engine Start / Stop Button. Further installed Front & Rear Parking Sensors, Adjustable & Foldable Electric Mirror, Semi Leather Seat Material, Leather Wrapped Steering Wheel. There continues to be WIND and WISE as leading technologies.
Other technologies continue to be provided, such as Wireless Charger Pad, Windows Operation, AC Ventilation Mode, Wiper Operation. You can also connect with more personal vehicles. Because Wuling provides Vehicle Remote Control, Positioning & Geo-fencing, Bluetooth Key, Online Navigation, Online Music and Online Messaging.
In addition to a 10.4-inch head unit, it is covered in nine speakers from Infinity (Harman Kardon). Audio bursts are great for singing music. Then attached a 360-degree camera, displaying all sides of the vehicle. Almaz's entire product line uses 1.5-liter turbo gasoline engine technology. The runway unit is capable of producing a maximum power of 140 Hp (152 PS). Then the optimal torque is 250 Nm. The transmission carries an eight-speed CVT with manual simulation.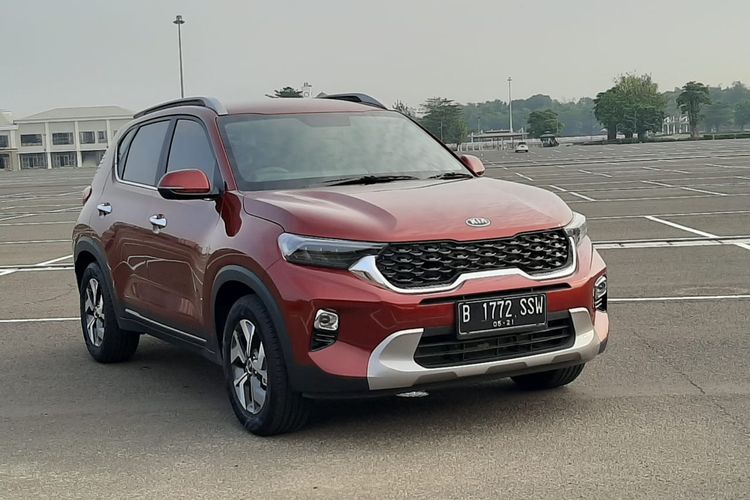 Kia Sonet 7-seater

Sonet's pacemaker relies on the Smartstream Gamma II. 1,500 cc (non-turbo) DOHC four-cylinder configuration, Dual CVVT and Dual Fuel Injector. With a step diameter of 75.6 x 83.4 mm, the piston dance powered 115 PS at 6,300 rpm. Then the peak torque of 144 Nm is achieved at 4,500 rpm. Kinetic energy is channeled to the front wheels via a six-speed manual transmission. Or the next option, automatic variable (iVT) which is said to be agile.
Sonet has a length of 4,120 mm, a width of 1,790 mm and a height of 1,615 mm. Even the wheelbase is similar, 2,500 mm. Calculated from the front to rear axle. Luggage capacity reaches 392 liters. It uses seven seats (5+2). Indeed, if there is a third line, there is a forced impression. Because the length of the car is only four meters. But on the other hand, that's how KIA peddles products so that people have different options. If the third bench is not used, just fold it.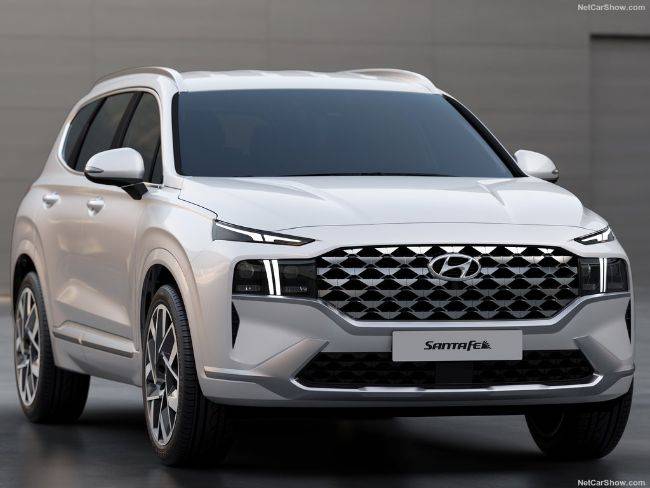 Hyundai Santa Fe

Santa Fe 2021 also launches April. Offers new and more powerful powertrain options. As a standard, plugged four-cylinder gasoline engine, Smartstream 2.5 liter direct-injected (DI). It was then given a multi-point injected (MPI) system combined with a conventional 6-speed automatic transmission. Well, its position replaces the 2.4 liter engine in the existing model. Internal combustion powered 180 PS at 6,000 rpm. Then the torque boost is 23.7 kg.m (232 Nm) at 4,000 rpm. If the consumer wants another option. Hyundai offers a 2.2-liter CRDi tubo diesel engine. The power is 202 PS plus optimal torque of 441 Nm (45 kg.m). That energy is channeled using an 8-speed dual clutch matik transmission.
Santa Fe's facelift version adds to the maturity level. Look at the grooves at the front end that are striking and protrude through the shape of the grille. Very special carving Fluidic Sculpture Hyundai latest. The 3D pattern on the grille gives a sturdy character. Then Daytime Running Light (DRL) LED T-shaped, so unique. When viewed as attention grabbing. Especially when it's in the dark. Highlight vertical eyes very sharp like snake fangs want to pounce on prey.
Toyota Raize

The Toyota Raize launched in April. Available in six variants, namely 1.0 Turbo GR Sport CVT TSS, 1.0 Turbo GR Sport CVT, 1.0 Turbo G CVT, 1.0 Turbo G M /T, and 1.2 G CVT and 1.2 G M /T. Each has its own appeal to meet the needs of a diverse society. Turbo-engined Raize can be ordered from April 30, 2021. While for naturaly aspirated 1.2L engine will appear around the second semester of this year. They did not immediately release at once, citing it as part of TAM's trading strategy.
Raize is very compact. Length 4,030 mm, width 1,710 mm, and height 1,635 mm. Even so, the car still looks proportional thanks to the wheelbase reaching 2,525 mm. Then the ground clearance is as high as 200 mm. The impression of a compact SUV is so obvious. That's thanks to the application of thick trapezoidal bumpers, accompanied by sharp, aggressive elbow angles in front. In type 1.0T, there is illuminating headlamp, daytime running light (DRL), and sequential turn lamp all-LED. Then a 17-inch rim.
Daihatsu Rocky

Rocky is the same, launching in April along with Raize. There are two machines with different tasks. Turbo trim is prepared to target middle to upper consumers. Instead, the N.A. engine nets the middle to lower level. So that all slices of the market can be reached Astra Daihatsu Motor (ADM). Mechanical 1.2-liter Rocky runway is classified as a new type, hence it is said to be the world premiere. No other model has been used yet.

WA-VE engine configuration uses three cylinders 12 valves, DOHC Dual VVT-i. The step diameter alone is different from the turbo variant, or even the Sigra 3NR-VE. It has a size of 75.3 mm x 94.1 mm. The resultant internal combustion of the Rocky 1.2L injection engine can soar to 88 PS at 6,000 rpm. The maximum twist moment is achieved 113 Nm at 4,500 rpm. The option of channeling kinetic energy via D-CVT or Dual mode Continuously Variable Transmission. There is also a choice of five-speed manual gearbox.
While Rocky 1.0L is supported by a 1KR-VET 998 cc gasoline engine. The configuration is three cylinders in line, 12 valves, DOHC plus turbo thrust. With a step diameter of 71.0 mm x 83.9 mm plus a compression ratio of 9.5: 1. Piston explosions provide peak torque of 140 Nm, ranging from 2,400 to 4,000 rpm. Then the maximum power reached 98 PS at 6,000 rpm. The outpun is larger than a non-turbo engine. There is a power difference of 10 PS and a twisting moment of 27 Nm. The option of power distribution to the front wheels using CVT or five-speed manual. Exactly the same from toyota raize.
Renault Kiger

Kiger, who was officially present in August, has the same mechanical heart as his brother, the Nissan Magnite. Sitting behind the front bonet of the 1,000 cc turbo three-cylinder engine. Power beats up to 100 PS at 5,000 rpm and peak torque of 152 Nm achieved between 2,800-3,600 rpm. It bears curb weight with a weight of 1,037 kg and power to weight ratio of 0.0964. According to the manufacturer's claims, the engine is still very capable and comfortable to drive. Distribution of power via CVT to the front wheels. Based on data on paper, the car is slightly more powerful than the Raize (98 PS and 140 Nm).
Enter the cabin, the cluster meter is already using full digital. Another insert in the form of automatic climate control aka ac digital plus PM2.5 water to filter particles as small as 2.5mikron. The Renault Kiger has a large touchscreen measuring 8 inches (20.3 cm). Compatible with Apple CarPlay and Android Auto. Then there's the Bluetooth and wifi connections. The audio system uses 3D Sound by Arkamys Auditorium in the form of 4 speakers plus 4 tweeters to provide high-quality audio. For easy parking, there is a speed camera plus rear view camera along with a guide line.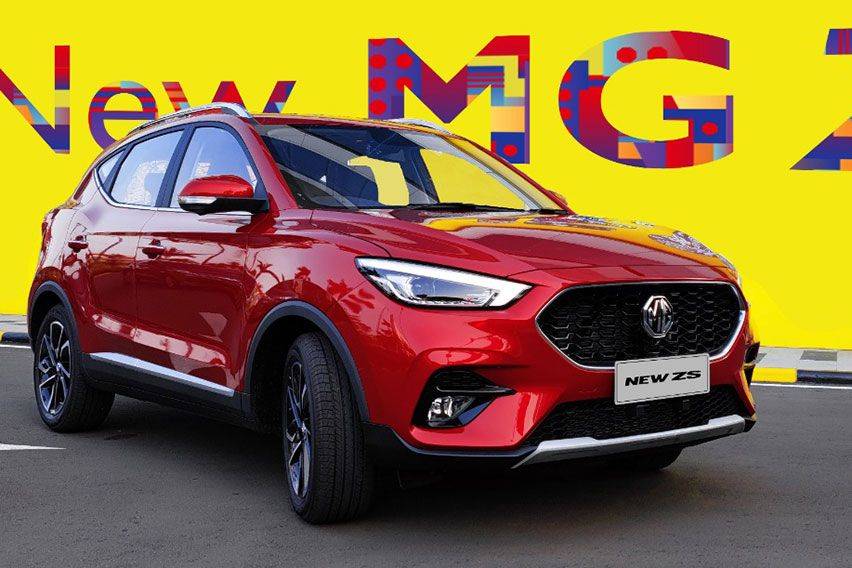 MG ZS
The change made by this Chinese-British brand cannot be said to be a minor change. Because the power distribution part is also replaced. The new MG ZS, which launched in September, uses an eight-speed CVT transmission. While the old model still uses a conventional 4-speed gearbox plus a tiptronic to move gears manually. Although mechanical pacu is still used the same.
Both new and old models use a 1,498 cc naturally aspirated engine. The 15S4C coded unit has a 4-cylinder DOHC configuration of 16 VTi-TECH valves. The combustion results of the multi-point injection system give a maximum power outing of 114 PS at 6,000 rpm. Then peak torque is available at 150 Nm at 4,500 rpm. Although the transmission is now converted to CVT, the resultant energy has not changed.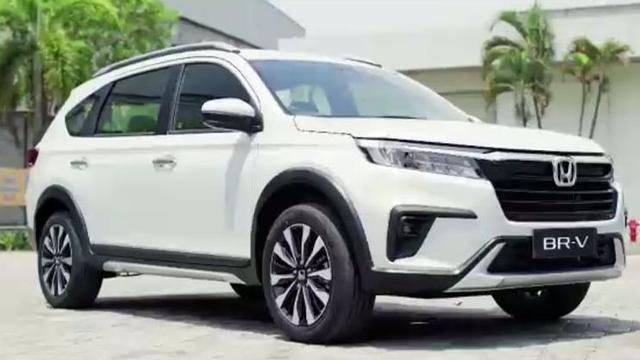 All New Honda BR-V

Br-V 2022 was unveiled in September. It uses a new engine like the 2021 Honda City Hatchback. Embedded engine coded L15ZF i-VTEC four-cylinder Double Over Head Camshaft (DOHC). Older models still use SOHC. The pacemaker gives a maximum pulse of up to 121 PS at 6,600 rpm. Then the optimal twist moment is achieved 145 Nm at 4,300 rpm. Kinetic energy distribution option using a six-speed manual transmis or CVT. All are channeled to the front wheel.
Safety features can still keep pace with opponents. For example, in the form of ABS + EBD braking system, Vehicle Start Assist (VSA) to maintain vehicle stability. As well as Hill Start Assist (HSA) to facilitate acceleration after stopping on the ramp. In terms of security, it is supported immobilizer and alarm system as standard. About the evolution of the body. The 2022 Honda BR-V wears an inverted trapezoidal-style front grille that connects with two main eyes. The arranged vertical blades adorn the chromium-clad grille. The hood is now increasingly upright as an ACCENTUation SUV. Then the main highlight, foglamp, including daytime lights (DRL) with LED technology.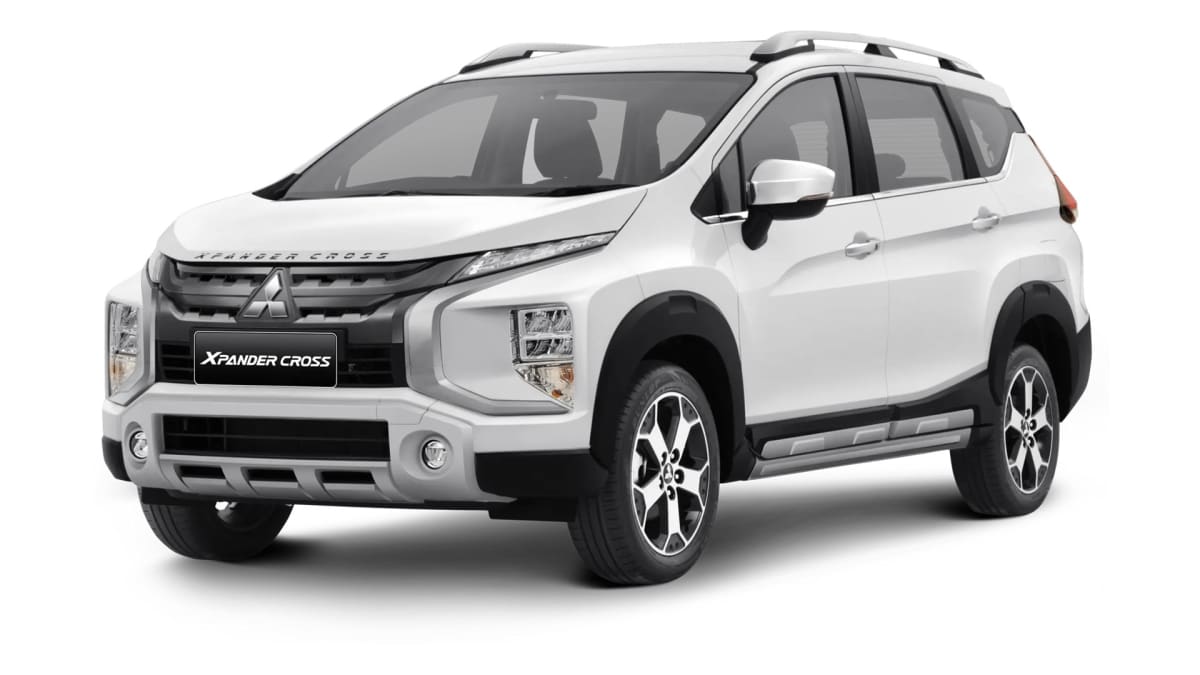 Xpander Cross

In November, the latest Xpander and Xpander Cross launched. Thanks to facial surgery, he appears more muscular despite looking almost the same as regular. The dimensions are 4,500 mm x 1,800 mm x 1,750 mm and the wheel axis is 2,775 mm. Grille tossed in black chromium paint. Suv characters emerge from overfender, body moulding and roof rail. Lighting systems use LEDs in the front and back. Then the mirrors are electric. Most importantly, ground clearance increased by 20 mm to 225 mm. It said there were changes to the legs, including suspension reinforcement and a 17-inch five-bar rim.
Mitsubishi Xpander Cross carries a 1.5-liter Mivec engine and there has been no change. The resultant four-piston combustion gives 105 PS of power at 6,000 rpm. But it gives a punching torque kick, 141 Nm at 4,000 rpm. The unit uses front-wheel drive. The transmission has a 5-speed manual option and most recently, the CVT.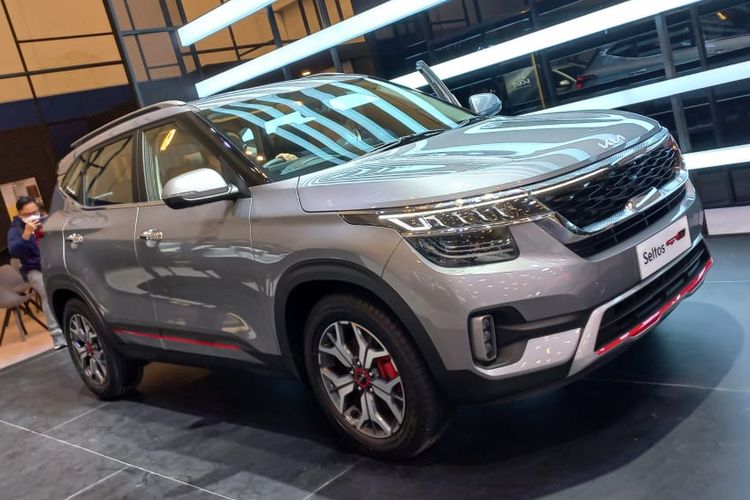 Kia Seltos Diesel
The cubication of diesel Seltos engine reaches 1,493 cc with CRDi fuel spraying system. The resultant four-piston combustion gives a peak torque of 250 Nm at 1,500 rpm. Then the maximum power is ejected 115 PS at 4,000 rpm. For the Indonesian version, combined dct transmission. The performance is good, when compared to the output of Seltos to accelerate the 1.4 liter turbo gasoline.
The turbo induction gasoline engine version gives maximum torque of 242 Nm in the range of 1,500 – 3,200 rpm. The power gust from the piston even reaches 140 PS at 6,000 rpm. The safety device embedded in the diesel Seltos is complete. It contains six airbags in the driver, passenger, side and curtain sections. Braking use discs in front and behind. Already inserted ABS, EBD, Electronic Stability Control, Hill Assist, Traction Control. And Cruise Control to make it easier for you when surfing on the freeway. Including factors that make fuel consumption efficient because it maintains engine rotation.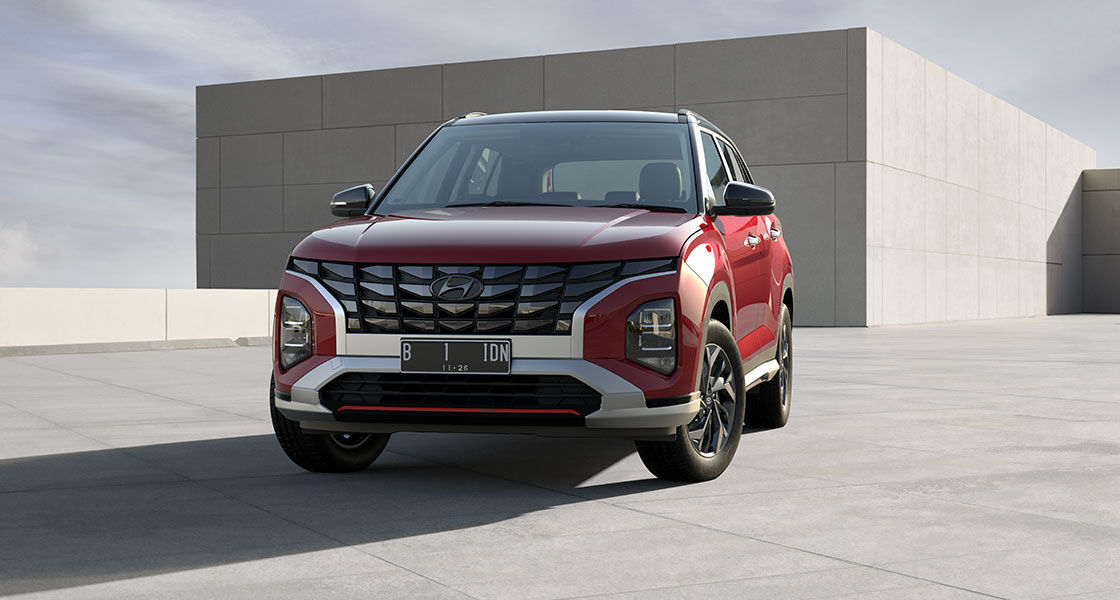 Hyundai Creta
Hyundai Creta engine is very different from the Indian version (1.4 turbo and diesel). Instead, use a 1,500 cc MPi four-cylinder gasoline engine. Just like his brother, Kia Sonet. The resultant of channeled power reaches 115 PS at 6,300 rpm and peak torque of 144 Nm is achieved at 4,500 rpm. The option of a six-speed manual transmission or automatic iVT so channel kinetic energy to the wheels. It is not yet time for a 1,400 cc turbo drive to be given to the market here.
The shape of the front grille is very clear in reverse trapezoidal style. The pattern in it is not a horizontal crossbar, but a small triangular combination. DRL is installed three dots in each corner. You can see more clearly as in the zigwheels rendering version. Then the main eye highlight is located under the daytime lights. We already use LED technology. The name is facelift, Creta 2022 has the same side body silhouette of the existing model. The style of the dual tone rim does not change.