www.informationautomotive.com - National automotive is slowly moving in a better direction after having been down the last two years due to the Covid-19 pandemic. Ahead of the end of 2021, sales trends are moving up. Omotitf exhibitions such as Gaikindo Indonesia Internatioanl Auto Show (GIIAS) 2021 have also been taking place. Manufacturers have also started to present new models.
National automotive is slowly moving in a better direction after having been down the last two years due to the Covid-19 pandemic. Ahead of the end of 2021, sales trends are moving up. Omotitf exhibitions such as Gaikindo Indonesia Internatioanl Auto Show (GIIAS) 2021 have also been taking place. Manufacturers have also started to present new models.
1. Mitsubishi Outlander Sport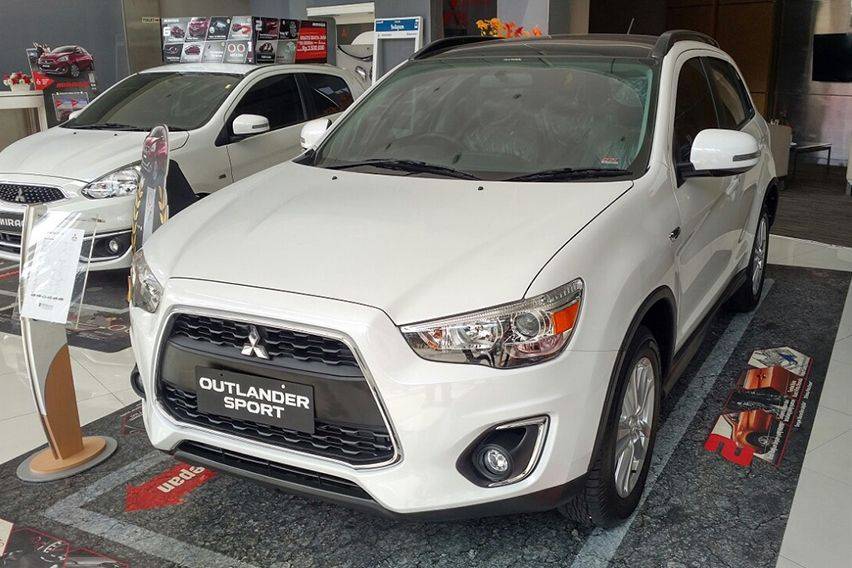 Mitsubishi Outlander Sport

PT Mitsubishi Motors Krama Yudha Sales Indonesia (MMKSI) as the agent of Mitsubishi brand holders no longer continues production of Mitsubishi Outlander Sport vehicles in early 2021, precisely in February. For six years, the Outlander Sport sold less than 1,000 units.
The Mitsubishi Outlander Sport first launched in 2012. At that time there were three types offered: PX, GLS, and GLX. Towards the end of 2013, Mitsubishi released the Outlander Sport limited edition, as a ceremony for the beginning of its production domestically. Not long after in 2014, the manufacturer gave a light refresh to be competitive in its class. Then in 2017, the Outlander Sport PX Action variant was born, which was also the highest type. After that there is no more refreshment on the model.
The latest data on the official website of Mitsubishi Indonesoa, the car is displayed at a price of Rp 338 to Rp 383.5 million. But earlier this year, the official website of the mitsubishi-motors.co.id, no longer emblazoned the name Outlander Sport.

Indeed, the journey of Mitsubishi Outlander Sport throughout 2020 yesterday as if life is reluctant to die unwilling. Data from the Indonesian Motor Vehicle Industry Association (Gaikindo), the sales figures of wholesales (from factory to dealer) Mitsubishi Outlander Sport throughout 2020 yesterday was very small, only 36 units of 4 variants were offered.
About the kitchen runway Mitsubishi Outlander Sport carries a 4B11 MIVEC 1,998 cc engine powered 148 dk at 6,000 rpm and maximum torque of 197 Nm at 4,200 rpm. Its maximum power is mated to a CVT transmission and a glx-specific 5-speed manual.
2. Nissan Terra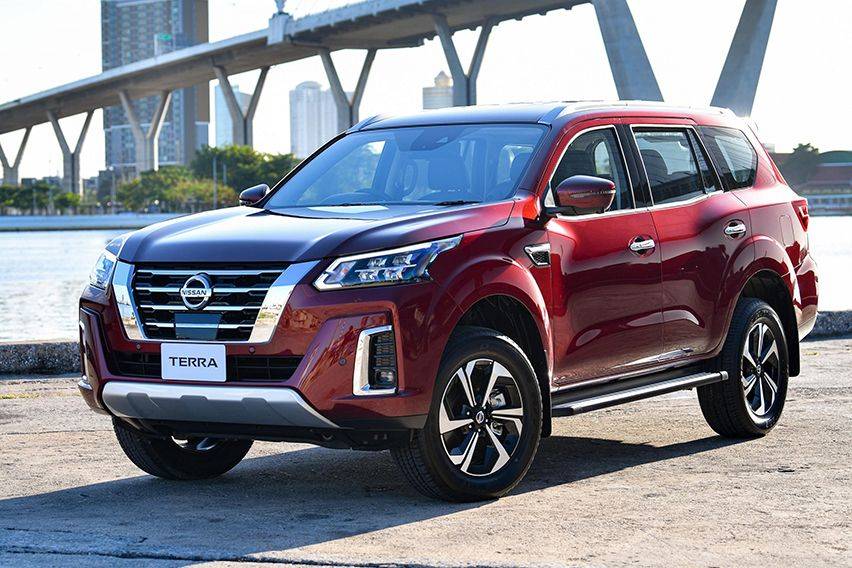 Nissa Terra

This bongsor vehicle from Nissan also helped extend the row of vehicles that had to be stopped production activities. Nissan stopped production for the SUV in February 2021. Although the trend of vehicles that tend to lead to SUV vehicles, it does not mean that the pressure to stop the production of these vehicles does not exist. The market is so tight that Nissan has to wave a white flag for this vehicle.

Nissan says its focus is not on developing sales or Terra models. Nissan is now more eager to popularize two new cars, the Kicks and Magnite, which are five-passenger SUVs.
In position, it's actually quite promising. Terra is a challenger to The Mitsubishi Pajero Sport and Toyota Fortuner and was brought in from Thailand. Nissan Indonesia began marketing the Terra model three years ago, precisely at the Gaikindo Indonesia International Auto Show (GIIAS) 2018. At that time, the box-looking car with a 2,488 cc 4-cylinder DOHC engine was claimed to get a positive response from its lovers. As for the banderolannya, Terra is priced at Rp 479 million to Rp 680 million.
Regarding sales, terra is actually quite good and able to compete in the ladder frame class of SUVs or large SUVs. It's just that, its popularity is inconsistent, it continues to decline every year. Based on data from the Indonesian Motor Vehicle Industry Association (Gaikindo), Terra wholesales in 2018 or its debut (November-December) was 772 units and then rose to 1,166 units in the following year. Unfortunately after that his fans kept going down.
Are there any plans to come again? It is still on the official website of Nissan Indonesia. Terra is priced from Rp 478.9 million. Moreover, the latest model that launched in Thailand is very slick. The changes obtained make Pajero Sport and Fortuner seem ordinary.
3. Isuzu Panther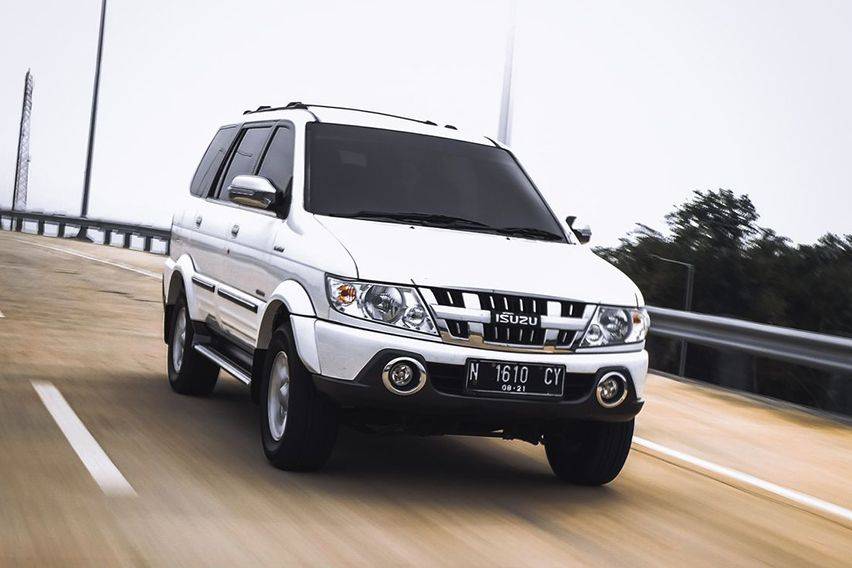 Isuzu Panther

This is one of the names that on the list of people who are reluctant to die unwillingly. Many do not expect that the vehicle famous for its jargon "King of Diesel" must end its existence in 2021. In March this year Isuzu said goodbye to Isuzu Panther.

In the 90s, Isuzu Panther became one of the iconic models that consumers in demand. However, with the times, plus the number of competitors, the car began to dim. Even the sales are very contrary to the past.
Cause? Especially if it's not about emissions. The Euro 4 emissions standards regulations put in place next year are a snare. The diesel engine used by the Panther was deemed unable to meet that standard. Naturally, twenty years of its presence, the mechanical heart did not undergo much significant change.
This car since the 2000s carries a 4JA1-L 2.5 liter diesel engine supported by turbochargers. Unfortunately, it is not common rail technology. Though it is an important capital, so that it can be configured again to follow euro 4 emission standards. When compared to its closest competitors, Toyota Kijang Innova is indeed different. Innova continues to be developed with the times, has even been paired with common rail for a long time.
It's not just outdated technology. The settings given are no longer qualified. Lose the competition. The Panther engine is only able to produce a peak power of 80 PS and the highest torque of 192 Nm. While Kijang Innova which now carries a 2GD-FTV runway kitchen, with a cubication of 2.4 liters has spouted power of 149 PS, and a twisting moment of 360 Nm. Now, as a replacement, Isuzu focuses on the mu-X.
4. Suzuki Karimun Wagon R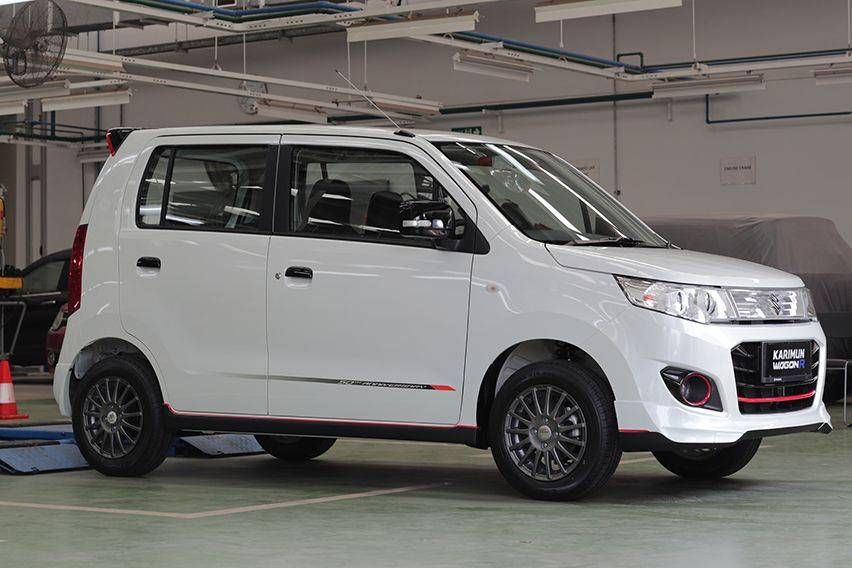 Suzuki Karimun Wagon R

An important decision was made by PT Suzuki Indomobil Sales (SIS). The manufacturer said it no longer produces and sells Suzuki Karimun Wagon R for the country's market. This model is still sold in several countries abroad. Instead, Suzuki will prepare one electrification model that is still being kept secret.

Karimun Wagon R itself is a vehicle produced locally by PT SIS and fills the low cost green car (LCGC) city car segment. In addition to being marketed in Indonesia, Suzuki also exports Karimun Wagon R to several other countries in East Asia. The dismissal of Karimun Wagon R sales in Indonesia is due to the manufacturer's plan that will prepare for the era of electrification in Indonesia.
"It is with a heavy heart that we have to stop the production of karimun wagon R for the domestic market. However, we will be presenting electrification vehicles to Suzuki's loyal customers in the near future," said Shodiq Wicaksono, Managing Director of Suzuki Indonesia.

Karimun Wagon R itself is equipped with a conventional 3-cylinder engine with a capacity of 1.0-iter mated with two choices of 5-speed manual transmission and 5-speed AGS automatic. The engine is able to produce a maximum power of 62 ps and peak torque that reaches 90 Nm.
In Indonesia itself Suzuki Karimun Wagon R is sold with several color options namely Graphite Grey, Silky Silver, Burgundy Red, Cool Black, Pearl White, and Radiant Red. Related to the price, the choice is BLIND VAN Rp 134.5 million; GL M/T Rp 137.7 million; GL AGS Rp 147 million; GS M/T Rp 146.3 million; and GS AGS Rp 155.2 million on the road Jakarta.
5. Honda Jazz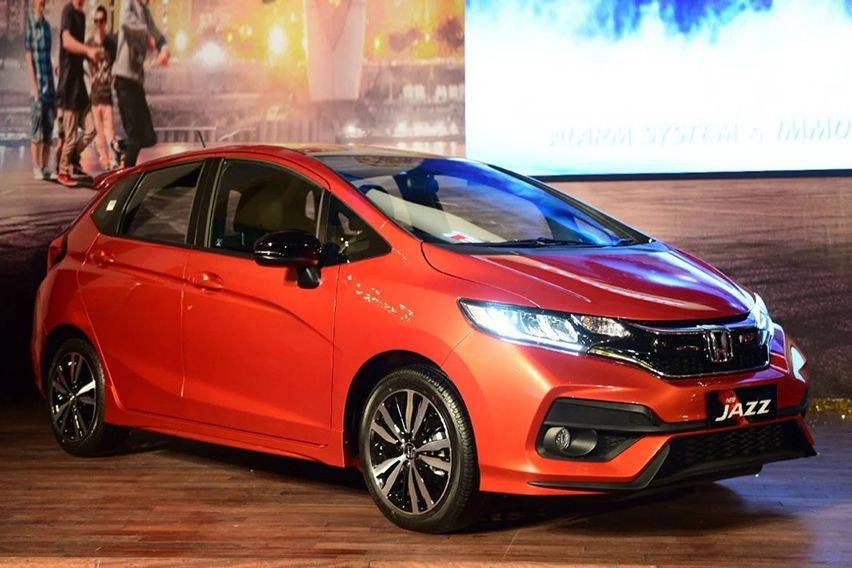 Honda Jazz

Honda has signed a new City Hatchback RS player. But behind his presence was sad news. Honda decided to no longer sell the Jazz. A difficult decision, Jazz included a best-selling model in Indonesia, and several Asean regions. But Honda's headquarters in Japan has a different direction to the new Fit.

Now, the City Hatchback is considered worthy as a successor. The news is quite surprising considering that Jazz has been so attached to Indonesian consumers for almost 17 years since 2004. It's a shame that the public here will not feel the fourth generation of Jazz or also called Fit.
Business Innovation and Sales & Marketing Director of PT HPM admitted that the latest Fit character – introduced at the Tokyo Motor Show 2019 – did not match the Indonesian market. Jazz in the country and also some Asean countries are already attached with DNA and sporty characters. There was even a proposal for Indonesia to produce its own Jazz for local consumption.
The Honda City Hatchback RS was plotted as a replacement. Although the two cars take different design patterns. The City is a genuine hatchback, can be seen from the sedan's body line without the tail of the trunk. More specifically the shape of the hood is long, flat, and low roof. The height comparison is obvious. Jazz 1,524 mm, while City HB 1,488 mm. So it resembles the profile of the Yaris and other conventional hatchbacks.
Jazz is in the form of a small MPV. Since the first time it was born it has always maintained such a figure. It can be characterized from the shape of a short hood with grooves almost fused windshield. All the glass is large and forms a high roof. But that's where the activity lies. It's easy to wear any style.

Jazz in Indonesia must end until the third generation only. Fortunately all of Jazz's greatness was inherited to City HB. Think of it changing skin and identity. After all it still shares a platform with the latest Jazz. At least it still gives the same taste even though it looks much different. The part that could be the most appropriate consideration for longtime Jazz owners not to turn to the City Hatchback.
6. Honda Civic Hatchback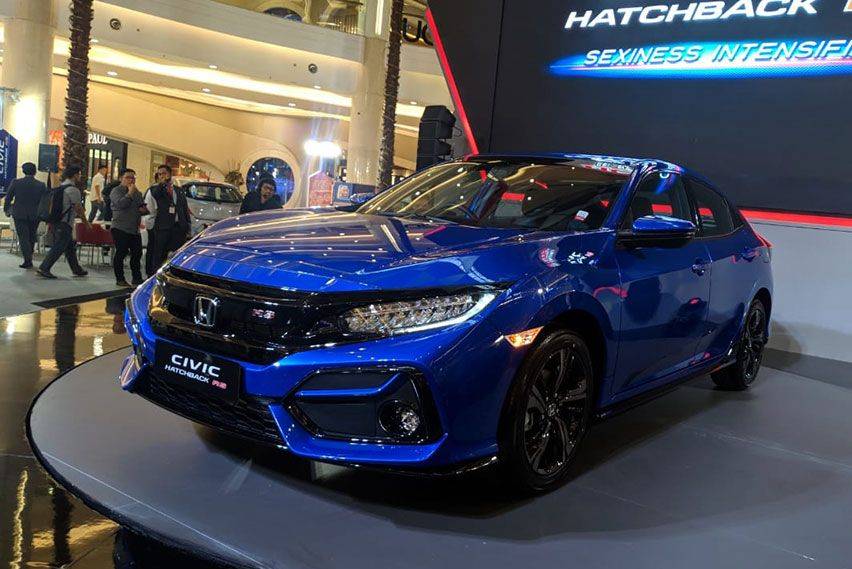 Honda Civic Hatchback RS

The Civic hatchback must also expire in December 2021. He was imported from the Land of the White Elephant, while there his sales fell steadily. So Honda Prospect Motor only sells sedan versions only. Equipped with a 1.5 liter gasoline engine plus turbocharger thrust. The combustion resultant gives a maximum torque of 220 Nm in the range of 1,700 - 5,500 rpm. Then the power bundle is 173 PS at 5,500 rpm.
All output is channeled via CVT and front-wheel drive. Earth Dreams technology transmission is claimed to provide responsive balance from low to high rotation. It is also said to also suppress fuel consumption is increasingly economical. You can get paddle shifts for the practicality of changing gear positions. In general, the capabilities between sedans or hatchbacks are the same. Different in stnk extension only.
7. Honda Odyssey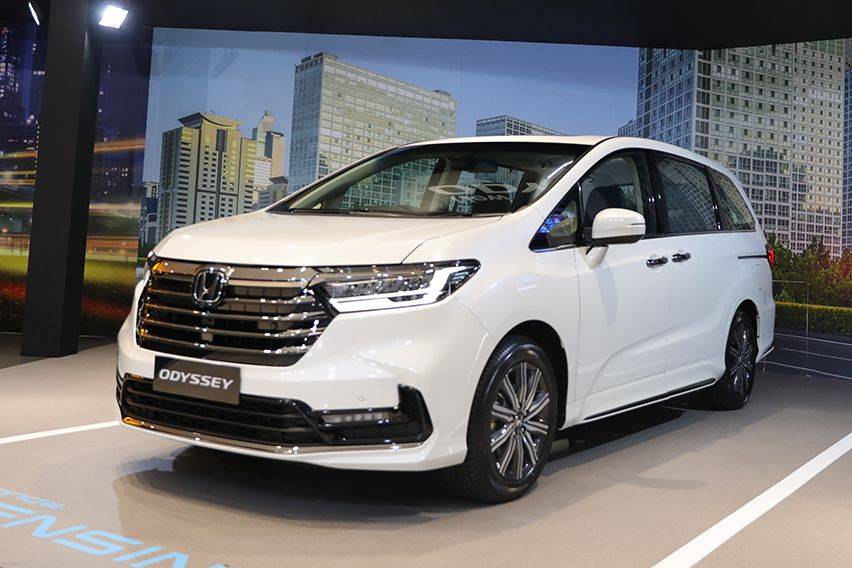 Honda Odyssey


The last one is the Honda Odyssey. Yep, quite surprising. The reason, this facelift version of odyssey was only released on February 18, 2021 and not until one year. Honda said it was retiring the model perched in the luxury MPV segment for the country's market. The last delivery was made this December. After that APM is no longer channeling and only the end at the official dealers.
The company will no longer sell odyssey. If traced, actually it has been announced by japanese principals some time ago. Production was halted in the Land of the Rising Sun, due to the closure of the Honda Sayama plant in Saitama Prefecture in fiscal March 2022. The car, which was brought in whole (CBU) from Japan, will make its final delivery this month. For the number itself, as many as 35 units.
Reinforced 2.4-liter naturally aspirated gasoline engine (2,356 cc combustion chamber) four cylinders in line, i-VTEC DOHC, 16 Valve + DBW. Fuel supply systems always use PGM-FI. The mechanical heart of this gasoline drinker can beat up to a maximum power of 173 PS at 6,200 rpm. While the peak twist moment reached 225 Nm at 4,000 rpm. Power distribution uses a CVT transmission that is claimed to be very smooth and can save fuel efficiency.
Odyssey cabin order is classified as luxurious plus with advanced features. For example One Push Ignition System, Paddle Shift, Hands-Free Telephone Switch, Tri-Zone Auto A/C with Smart Touch. Then it is more alluring because it has a seven-inch Interactive Thin Film Transistor (TFT) cluster meter.

The comfort of the airy cabin space is equipped with Premium Cradle Seat + Ottoman. You can also enjoy Power Sunroof, Side Sunshade, and Rear Auto A/C with Smart Touch. While on the third row can be used to add storage space. That's thanks to the 3-Steps Reclining Magical Storage feature. HPM sold Odyssey 2021 Rp 898.9 million on the road Jakarta.