www.informationautomotive.com - Indonesia's automotive industry is slowly rising after experiencing the tremendous impact of the Covid-19 pandemic. The existence of a tax relaxation policy (PPnBM) at the beginning of the year has a large share. Plus since the GIIAS 2021 exhibition, the results are quite surprising. People enthusiastically welcome the arrival of new cars in the country.
1. Toyota Avanza-Veloz: 56,127 units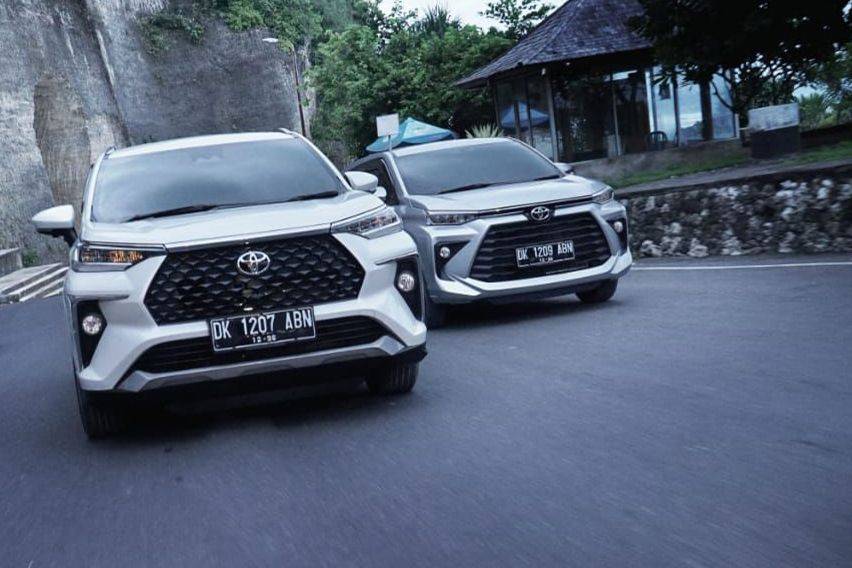 Toyota Avanza dan Veloz

Avanza sales (including Veloz) during January-November 2021 were recorded at 56,127 units. This figure is the highest compared to other cars sold in Indonesia until November 2021. This calculation also includes the latest models, namely all new Veloz and Avanza and also gr sport models that are present in the middle of the year replacing the TRD Sportivo.
If in the previous generation that is more dominant is Avanza with an average composition of 68.3 percent, for this new generation it is Veloz who dominates with a composition of 67.4 percent.

All-New Toyota Avanza type 1.5 G M/T and 1.5 G CVT become the main choice of customers who are generally first buyers and prioritize functional aspects to support their routine activities, both inside and outside the city.
While the highest type on the All-New Toyota Veloz is 1.5 Q CVT and 1.5 Q CVT TSS more dominant according to the user profile. Usually consumers who need stylish vehicles and equipped with advance features to support their daily lifestyle activities for various locations.
2. Mitsubishi Xpander (includes Xpander Cross): 45,576 units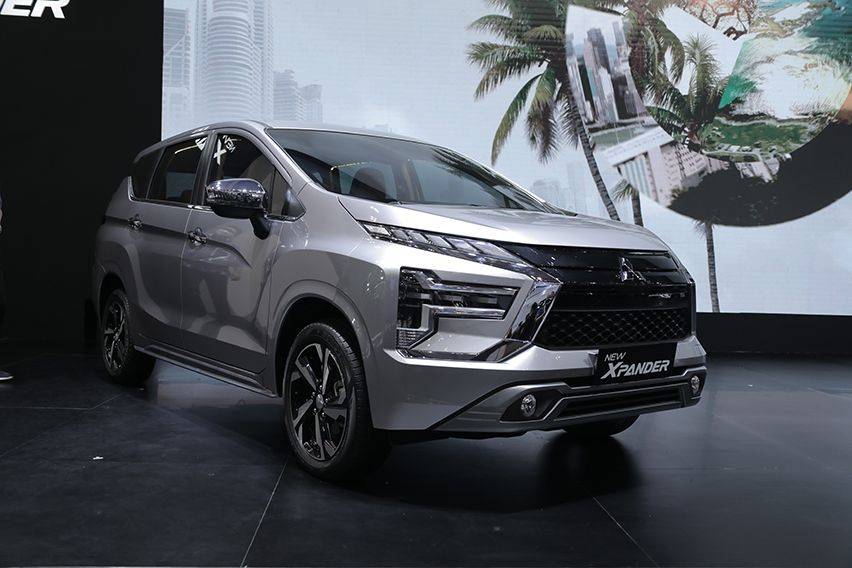 Mitsubishi Xpander

Mitsubishi Xpander was ranked the second best-selling car in Indonesia 2021. He sold 45,576 units from January to November 2021. This includes the Xpander Cross variant. When compared to the previous year, MMKSI's flagship product has increased. In 2020, Xpander recorded sales of 26,362 units.
New Xpander and New Xpander Cross come with a new look, both from the exterior and interior. The new Xpander has a new grille and front bumper design, as well as headlights that use the LED T-Shape design. The back features a garnish tailgate.

Xpander facelift already uses a CVT transmission system and the suspension has been improved. Not to forget a number of safety features such as Electronic Parking Brake + Brake Auto Hold (BAH), Cruise Control, Speed Sensing Door Lock, Auto Stop and Go, RISE Body, Hill Start Assist, Active Stability Control, to Emergency Stop Signal (ESS). The new Xpander is offered in several variants ranging from GLS, Exceed, Sport and Ultimate with price tag ranging from Rp 228 million to Rp 272 million.
While the New Xpander Cross does not change too much to the exterior, only the use of a new grille that is now black metallic. However, significant changes are present in the interior. It is offered in three variants namely MT, CVT and Premium Package CVT which is priced from Rp 268 million to Rp 291 million. There are still Black Edition models with Rockford Fosgate audio to choose from. Xpander and Xpander Cross are included in the models that get PPnBM waivers.
3. Toyota Kijang Innova and Venturer: 43,408 units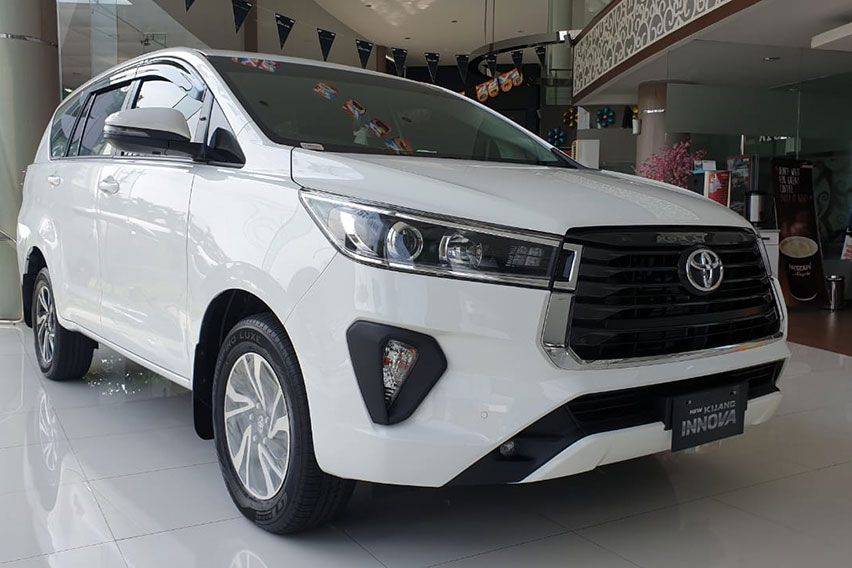 Toyota Kijang Innova

The entry into force of a sales tax discount on luxury goods (PPnBM) of 50 percent for cars above 1500 cc has an effect on sales of Toyota Kijang Innova. Toyota's proud MPV sales until November this year managed to sell as many as 43,408 units.
Innova 2021 utilizes 2GD-FTV diesel engine type with DOHC technology with VNT Intercooler with a capacity of 2,400 cc and 1TR-FE gasoline engine with DOHC technology with Dual VVT-i with a capacity of 2,000 cc. Armed with a 4-cylinder and 16-valve engine, the car is capable of producing power up to 149 PS per 3,400 RPM with a maximum torque of 359.9 Nm per 1,200-2,600 RPM. Innova is priced from Rp 326 million to Rp 417 million.
Especially this year, in order to celebrate Toyota's 50th anniversary in Indonesia, there is a special edition Innova. As per Toyota's birthday, this model is only offered 50 units only. Nothing different from its features, Toyota only provides changes to the exterior by presenting gold-colored stickers with deta
4. Daihatsu Sigra: 36,717 units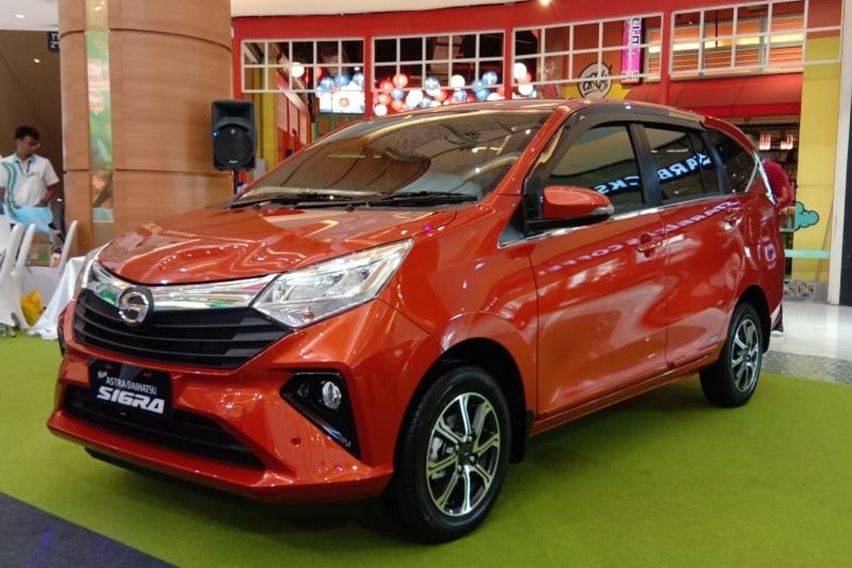 Daihatsu Sigra

In the LCGC MPV segment, Daihatsu Sigra is among the best-selling, the achievement until November was at 36,717 units. It is an alternative vehicle of choice for those who want a car at an affordable price. In addition to the banderol, other attractions are the cost of taxes and cheap maintenance, as well as fuel consumption that tends to be economical.

Some of the advantages sigra offered include, stylish and modern exterior design. Although identical to cheap cars, Sigra is also equipped with a polished alloy wheel measuring 14 inches with the addition of mud guard on all four wheels that make it appear more exclusive.
The interior is more luxurious with the presence of a touch of 2 tone color color blend of black and light grey. The center cluster, knob AC appears more modern to make it easier for users to regulate cabin temperature in the car. The 2-Din touch screen head unit and electric retractable mirror feature are also present in several sigra variants.

Security features there is a rear parking camera for ease when parking the vehicle, dual SRS Airbag, ABS EBD for several variants, as well as front seatbelt 3P with pretensioner & force limiter.
Sigra gets two engine choices, namely 1KR-VE DOHC 998 cc with 67 ps power and 89 Nm of torque, and 3NR-VE DOHC Dual VVTI 1,197 cc engine that produces 88 ps of power and 108 Nm of torque.
5. Toyota Calya: 32,258 units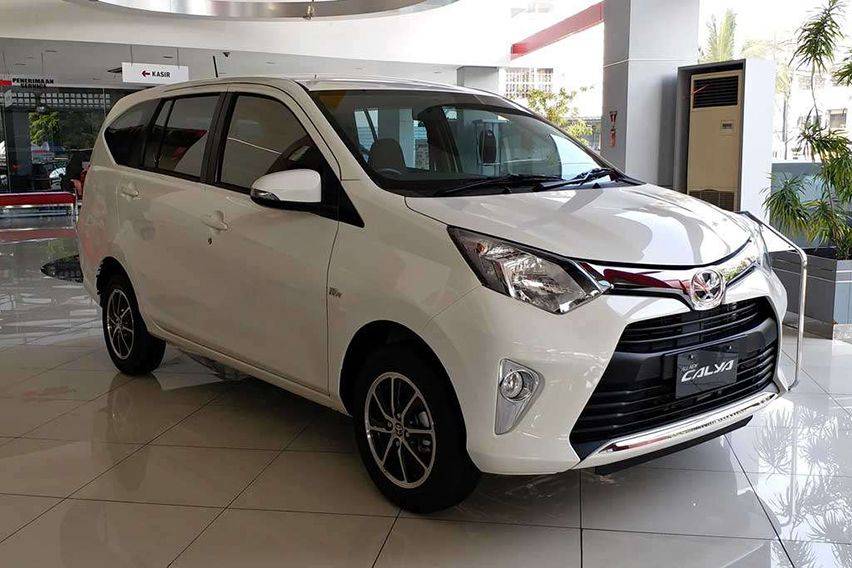 Toyota Calya
Cars in the low cost green car (LCGC) or cheap eco-friendly cars from Toyota are also included in the list of best-selling MPVs. The 5+2 configuration car posted sales figures until November of 32,258 units.

Toyota Calya is equipped with a 3NR Dual VVT-i 4-cylinder engine with a capacity of 1,197 cc. It is equipped with two transmission options, namely a 5-speed manual transmission system (M/T) and a 4-speed automatic transmission (A/T). The mechanical heart is capable of producing power of 88 PS per 6,000 RPM, with torque reaching 11 Kgm per 4,200 RPM. The price is priced from Rp 146 million to Rp 167 million. This model is also included in the PPnBM waiver program.