Later, social media was enlivened with various posts about several Ford models that are ready for sale in Indonesia. Models such as everest, as well as the Ranger known for its toughness, are being offered back to fans of the American brand.
RMA is a party appointed by Ford Motor Indonesia before leaving the country to be responsible for after-sales service in 2016. The emergence of new Ford products has actually been reported, especially for the fleet market in mining and plantation areas.

Muhammad Irvan Mustafa, Marketing Manager of Ford RMA Group Indonesia confirmed the many social media posts about this latest Ford product, especially for the passenger car segment. He revealed that the plan to bring back Ford in Indonesia has been implemented since the appointment of RMA for after-sales service and spare parts several years ago. Only then did the plan materialize in mid-2018-2019 by presenting the Ranger specifically offered to fleet consumers.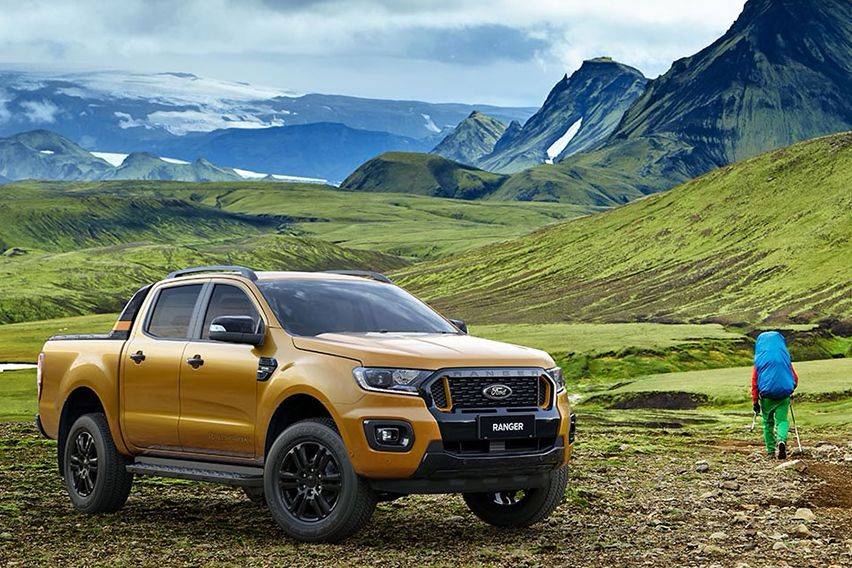 Ford Ranger

For this year, we are trying to get Ford back in existence, especially welcoming 2022. Some ford models will be brought to Indonesia. Previously, Ford was present brought FMI (Ford Motor Indonesia), now brought by RMA. About the introduction of the product we have brought to our prospective loyal customers, so actually this is still a soft launch has not been an official introduction.
Ford's seriousness to return to Indonesia is based on the many Ford fans who look forward to returning to the country. Although later better known for fleet vehicles for mining and plantations, the demand in the passenger car segment makes RMA confident of presenting some products in Indonesia.

RMA, which is also a manufacturer and distributor of vehicle parts, sees the passenger vehicle market as having the potential to work on Ford products. What's more, Ford is a pioneer in ladder frame passenger SUV products with Everest products several years ago.
This is also the focus of Ford products when returning to Indonesia. Suv models that will be more widely offered considering this is also what Ford's strategy in the Asia Pacific market.
So the products on offer are still around Everest, Ranger and Ranger Wildtrak that are widely seen on social media these days. We believe this is able to attract the people of Indonesia with a variety of advantages from Ford products.
Ford products will be brought from Thailand which is a production base in southeast Asia. Irvan also revealed that prospective customers can now order Ford products at Ford dealers that are now in some areas. Regarding prices, Irvan still closes the price of the product while expressing patience at its official launch next year.

It can be ordered at our network of dealers that there are 10 throughout Indonesia. This dealership consists of 3S and 2S services. About the service to these consumers in the future there will be a plan of addition of certainly also improved services for consumer convenience.
Ford Everest

Looking at the specifications in Thailand, Everest is offered with a 2.0L turbo engine with 180 hp and 500 Nm of torque with a choice of 4x2 and 4x4 drive. There are several features such as hill descent control with adaptive speed and hill launch assist, tire pressure monitoring system, lane keeping system, autonomous emergency braking system with pedestrian detection, adaptive cruise control and active park assist.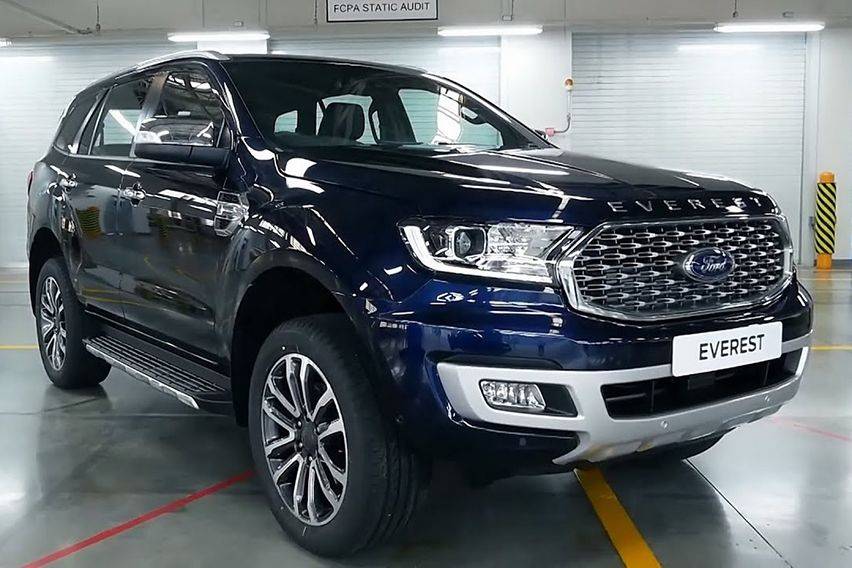 Ford Everest

This car uses electronic locking rear differential, the palpable ability of puddles as high as 800 mm, as well as terrain management system aka driving mode in several conditions.
The Ranger model uses a choice of 2.2L TDCI turbo engine with 160 ps and 385 Nm of torque and 2.0L single turbo with 180 ps of power and 420 Nm of torque. There is still a 2.0L Biturbo engine that produces 213 Ps of power and 500 Nm of torque. As a working car, the Ranger gets the ease of 10-speed automatic transmission and a 4x4 shift on the fly system that makes it easier for the driver to choose the drive needed.

This legendary double cabin features hill launch assist, traction control system, dynamic stability control and rollover mitigation. In addition, the ease of semi-autonomous features such as those presented on Everest is also present in this model, of course for the top model.
We look forward to ford's official arrival next year. This will be an interesting segment to see because some players in the SUV segment have also presented updates and the rise in the prestige of later SUV models that are increasingly seen by the upper middle segment as daily vehicles.