www.informationautomotive.com - Indonesia's automotive market will still be challenged in the next year. However, optimism to build the market remains on the part of producers. One of them is PT Toyota Astra Motor (TAM) which predicts the automotive market in 2022 will be better. This is evident from the achievements that have increased at the end of the year.
Anton Jimmi Suwandy, Marketing Director of TAM revealed that Toyota's wholesale sales from January to November were close to 800,000 units. Anton is confident, Toyota is able to close 2021 with sales above 850,000 units.

"Hopefully next year the economy and pandemic will be more stable. We hope the market can be above 900,000 units. Of course Toyota wants to remain number one with a market share of 33 percent," Anton said in the Toyota 2021 media gathering, Tuesday (12/21/2021).
The SUV market in the next year will remain one of the growing markets because it currently has a seven-passenger carrying capability. This segment complements the widely offered product options in the MPV segment.

In addition, environmentally friendly products will also increase. This is in line with the government's desire to accelerate in efforts to re-emphasize carbon emissions and embrace electric vehicle technology. Toyota also promised to present some new products next year.
Regarding PPnBM, Anton considered this government policy one that evokes the domestic automotive market. Toyota is also feeling the impact of the policy.

"Our growth is higher than the market, approximately reaching 84.5 percent compared to January to November 2020. The models that contributed were quite varied but the largest volumes were still Avanza, Rush, Innova, Raize and LCGC," anton said.
New Models of Electric Vehicles

Following existing market trends, Toyota is also known to be preparing electric vehicle products that will be produced locally. Actually this is not new info but on yesterday's occasion was reinforced again by President Director of Toyota Motor Manufacturing Indonesia (TMMIN) Warih Andang Tjahjono who revealed that his party had prepared the export of locally produced hybrid cars. This export distribution is said to be a bridge of supply to the global market. "Export of locally produced HEV (hybrid electric vehicle) models in 2022," Waring said on the same occasion.
Toyota supports the government's desire to accelerate the zero emissions target. Toyota Indonesia believes the utilization of all automotive technology must be through a multipath way strategy.

This includes utilizing several electric vehicle products which include BEV, PHEV, HEV, SEV and hydrogen. This makes it easy for customers to choose based on their needs and of course their respective abilities. During this time pure electric vehicles are considered the only way to achieve the zero emission target. This then makes some people echo the electric vehicle model outside of pure EV is not pro with emissions reductions when it is one way to defeat the same enemy that is emissions.
So what will be Toyota's first hybrid product in Indonesia? TMMIN's Director of Administration, Corporate and External Relations, Bob Azam, revealed that he will make the hybrid product from models already on the market.

"Next year we will start producing electrification models. Let's start with the models that have been circulating in Indonesia. Thus we hope that it can be directly accepted by the community because the model is familiar," bob said on the same occasion.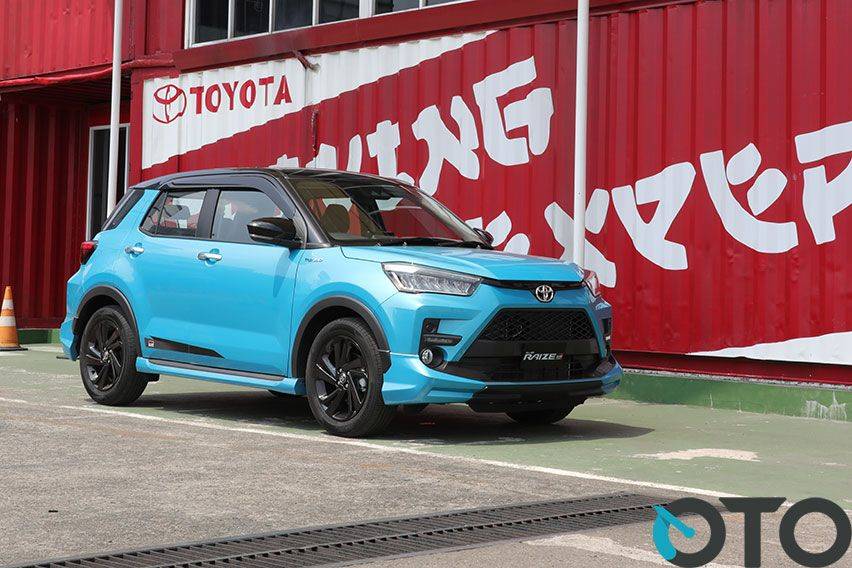 Automotive 2022, Toyota: Optimistic to Improve and Ready for Hybrid Production in Indonesia


In addition, Toyota also wants the supporting industry to be maintained. The step of using existing models will still keep the automotive industry aka local purchase that has been maintained.
If traced to the global market some toyota models that already come with the latest hybrid technology is Raize which is a twin of Daihatsu Rocky. The system is also quite modern where the conventional engine becomes a charger and the car is driven by an electric motor.

Some other models that are likely to be Toyota's first hybrid products in Indonesia are Innova and Veloz. Both of these products are counted as original Toyota Indonesia products that also have a high local purchase level. The latest veloz update makes it possible to get a touch of hybrid technology.

Guess what this isn't going to end. Let's just wait for toyota's new hybrid product. This step includes an advance because there are currently manufacturers who reveal they will present EV products with production in Indonesia. We just wait in 2022 with the environmentally friendly vehicle market that is increasingly crowded.