www.informationautomotive.com - The theme of electrification vehicles, which are often identified with electric cars, is very warm throughout 2021. Not only a topic in seminars but also real movements such as the launch of new models. Even the three Gaikindo Indonesia International Auto Show (GIIAS) 2021 which took place last November, there were 21 electrified cars on display to the public.
The presence of GIIAS 2021 electrification vehicles is the largest in the history of car shows in Indonesia. So 2021 can be called the era of electrification.

Manufacturers in Indonesia no longer hesitate to introduce and sell pure electric cars or the cool language of electric vehicles. This year, South Korean manufacturer Hyundai made a splash by marketing two electric cars at once. Hyundai KONA Electrik and IONIQ Electric. The manufacturer also invited his countryman, LG, to build an electric battery producing factory to show its seriousness in working on the national market. Hyundai is also working on charging stations at a number of points in Indonesia.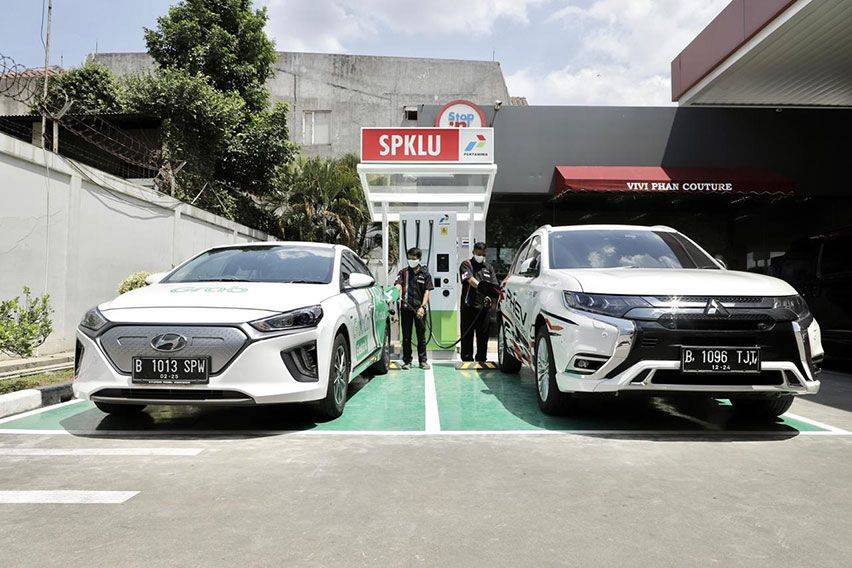 Electric Car

Actually, when it comes to electrification. Toyota was first. You could say they are pioneers for electrification in the country. Toyota is more marketed hybrid vehicles that combine conventional engines with batteries. Starting from the Toyota Corolla Cross Hybrid SUV to the Toyota Alphard Hybrid. For pure electric cars, Toyota markets the UX 300e through the Lexus brand.
And what about 2022? Automotive observer Yuniadi Haksono Hartono stated that electrification vehicles are an inevitability that must be faced. "So many electrification cars in the form of hybrids and electrics present at GIIAS 2021 show that there has been a trend of electrification in Indonesia," he said.

According to him, the presence of electrification vehicles is a phenomenon that we cannot avoid. Not only are fossil oil reserves depleting, but Indonesia at the Convention in Paris, France, has also expressed readiness to reduce carbon emissions by 29 percent by 2030 or 41 percent with international assistance.

This indicates, he said, the government already has a road map of the presence of electrified cars both hybrid and pure electric that are environmentally friendly. "Of course the presence of electrification cars saves our national fuel consumption later," he added.
"Inevitably we have to do something. How to encourage these carbon emissions must be reduced. We started in 2013 with an LCGC car that is claimed to be environmentally friendly and very fuel efficient compared to previously class cars. Now we are entering the next phase of the era of electrification. Although there are two options, go directly to electricity or gradually. There are hybrids, plug-in hybrids and then electricity. Even later fuel cells," said the man who wrestled with the automotive world for decades.
Society Must Change

He said electrification vehicles were the future. "Whichever path we choose, this is one step that we have to take. This is what we have to do. We cannot rely solely on internal combustion engines due to the fact that petroleum reserves are dwindling and the issue of global warming is growing. We have to change and do something, whether it's gradually or directly into an electric car it's an option."
According to him, at some point we will be faced with a period of scarcity of fossil fuels so to deal with it must be pioneered step from now. "When do we want to step up? Electric cars and electrification are becoming a trend in the world, automatically the national market will be encouraged to do so.
But the scale is large or small, it depends on the uptake of the market. It depends on the national automotive market. The government itself has proclaimed that in 2025, 20 percent of cars produced in the country are vehicles based on electricity, both purely electric and hybrid," he said.
Yuniadi said that the development of electric cars in 2022 will be higher. "We see data on Toyota's electrified car sales that continue to increase. On the streets, hybrid and electric cars from Japan and Korea are no longer a strange sight. It's normal."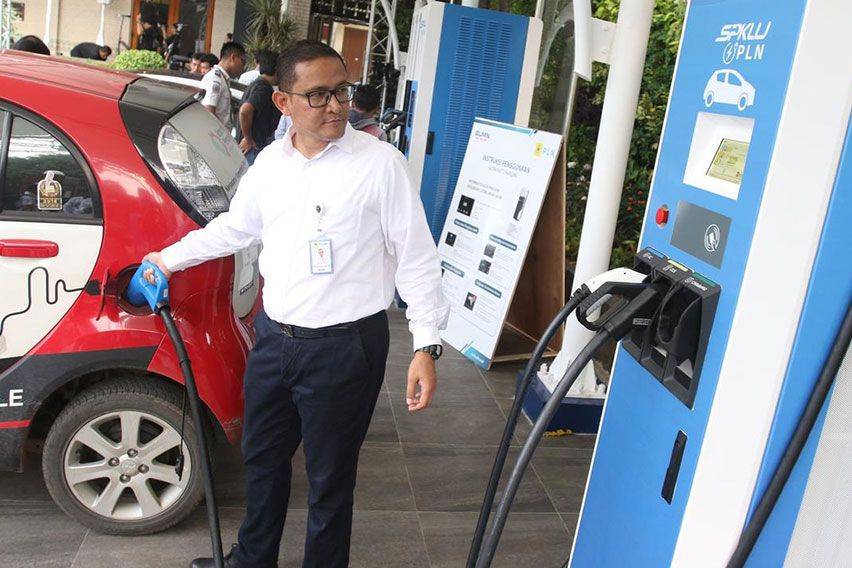 Electric Car



"The government has now stimulated the market with a variety of policies, including rules on electric car tax incentives. Those who use electric cars also get a variety of conveniences. But that policy is not enough and must be followed by other policies that continue to stimulate the national electrification car market," said the alumnus of a university in Germany.
Is it the Indonesian market ready? "Yes, you have to be ready. Electric-based vehicles will inevitably be present and need to be present in the national market," he replied. "The increase in electrification car sales in Indonesia maybe in 2022 will not be too significant, the percentage is not very large. People are still groping, dabbling, but awareness among the public is getting higher. Although not significant, maybe national electrification car sales next year will be the highest in national automotive sales," he concluded.