Astra Honda Motor has just launched its latest adventure bike, the Honda CB150X. This bike is intended for challenge-loving consumers and adventure enthusiasts venturing into new destinations.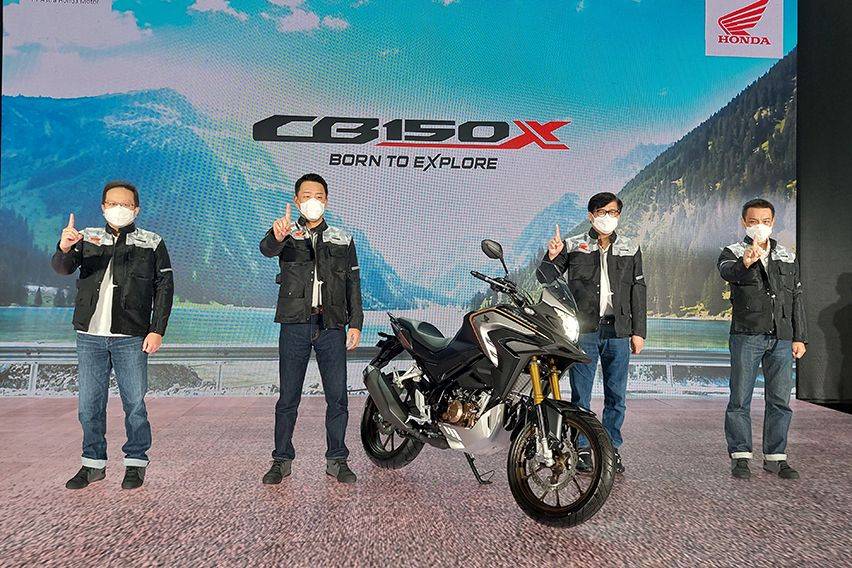 Honda CB150X
Present as a touring adventure bike, the iron horse is equipped with a variety of advanced features and maximum performance. The latest model that adopts the design of the CB500X is sold from around Rp 32 million to Rp 35 million. Here we present 10 special things that will make you interested in having them.
10 Special Things about Motor Adventure Touring, Honda CB150X

1. Big Bike Adventure Design

The new CB150X has the aura of a big bike adventure. The design takes DNA from the CB500X, especially in the headlight area. Then the shape of the fuel tank area that blends with the shroud, making it look very dashing.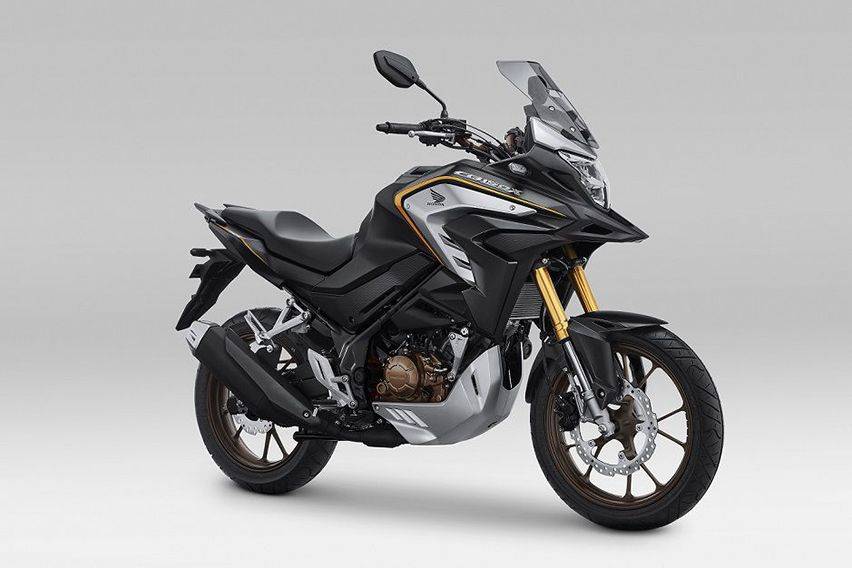 Honda CB150X
In line with the look of the adventure motor, the fuel tank cover is made large. The top there is a hole that can be used as a tank bag hook. The cover panampung for gasoline is fused with the shroud, making it look sturdy. Meanwhile, the back still displays the characteristics of a sporty bike that tapered to the back.
2. High Suspension

Front legs, using an upside down suspension scheme. To make it more luxurious, the suspension tube is 37 mm in diameter gilded with gold steel. In order to be good at bulldozing diverse terrain, this fork is given a long trip. In addition to looking dashing, the addition of the suspension playing distance makes it more comfortable when bulldozing various road contours. Automatic makes the CB150X ground clearance higher, which is 181 mm.
3. High Windscreen

Like a motorcycle of the type of tualang, the New CB150X has been equipped with various components supporting long trips. One of them is a high windscreen to withstand the wind from the front. In addition, it can provide protection from dust or gravel while driving. Of course, this will make riders safer, especially if they travel often and access out-of-town routes.
4. Tapered Handlebar

The handlebar position is designed higher and of wide character. So does the riser that leads to the rider. Make the rider's body more upright and relaxed when driving, and this style is certainly ideal for long trips.
5. Adventure Undercowl

Because it is intended to explore a variety of road surfaces, the manufacturer pins an undercowl or engine guard that covers a lot of front and bottom engine parts. This device will provide protection when passing through sandy roads, mud, to rocks. The design is also sporty with firm curves, a tough and macho impression is increasingly radiated from this model.
6. Full LED Lights

The headlights, back and sein are already LED. Produce maximum bright light. The headlight cover shape is also sporty.
7. Full Digital Meter Panel

The meter panel is full digital, without any analog elements. The design is futuristic and compact and has excellent visibility. The contents are complete, such as speedometer, tachometer, fuel indicator and gear position indicator
8. Machine

The power source of this motor is a liquid-cooled 1-cylinder 1-cylinder DOHC 4-valve PGM-FI unit. Superior performance on low to medium engine rotation, so the ability to climb it better, in accordance with the character of riders who like touring.
9. Color Variants

Honda New CB150X is sold in Volcano Matte Black, Glossy Red & Matte Green colors. Please choose according to your taste.
10. Attractive Price

All these advantages, packaged PT Astra Honda Motor with prices ranging from Rp 32 million. Of course this nominal becomes very attractive, because the price is very affordable with a dashing adventure design, embedding various features of comfort, safety.

With a variety of advantages, the New CB150X has excellent value for riders when traveling around the city and touring long distances.