Buy Royal Enfield Meteor 350 Can Enjoy This Facility - Traveling long distances on a motorcycle must certainly be ready with all risks. Starting from damaged or breaking down, to the situation of riders who experience less fit conditions to continue the journey. Concerned about the condition, Royal Enfield Indonesia provides Roadside Assistance facilities. It collaborated with ZuttoRide as a leading motorcycle service provider from Japan.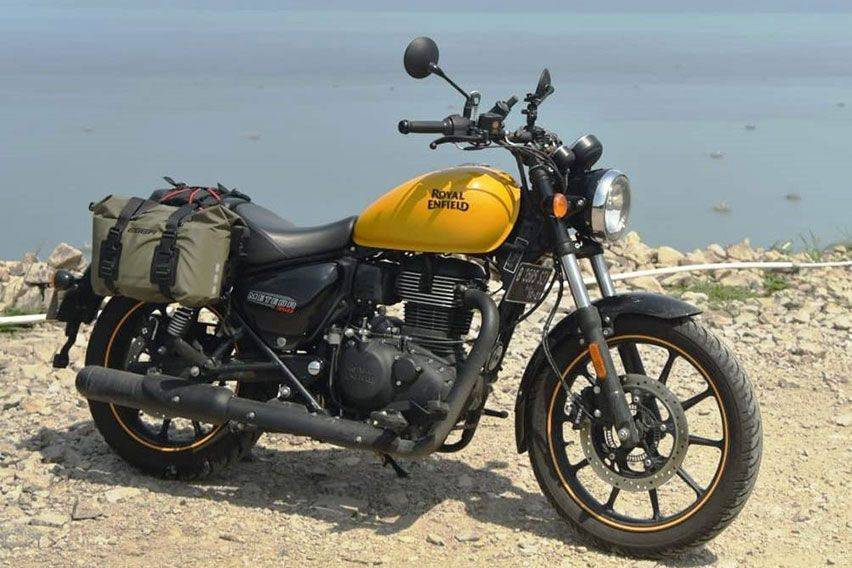 Royal Enfield Meteor 350
"Indonesia is one of our main markets globally, as well as the 3rd largest market for two-wheeled vehicles in the world. Therefore, we continue to strive to build wider accessibility for our customers. Through Roadside Assistance and ZuttoRide, we can now ensure the safety of our riders in the event of motorcycle damage on the road, across Indonesia. Now, customers are being given assistance for any situation," said Vimal Sumbly, Head of Business Markets – APAC Region at Royal Enfield.

Through the program offered by Royal Enfield Indonesia, consumers get a variety of exclusive facilities if they are experiencing obstacles on the road and need help. Customers who purchase Meteor 350 can enjoy free Roadside Assistance for three years.
Roadside Assistance is equipped with 24-hour call center services including fuel delivery, tire repair, battery jumper service, and a maximum service towing of 150 km. This emergency assistance has not covered all of Indonesia, only in Java, Bali, Lombok, Kalimantan, Sumatra, and Sulawesi. Eligible motorists can call Roadside Assistance on zuttoride hotline number 1500 522 for 24x7 emergency assistance.
With this facility, of course, Meteor 350 consumers feel safe to go anywhere. Can save from unexpected costs when facing emergencies and get the best service from experienced officers in their field.
Specifications of Meteor 350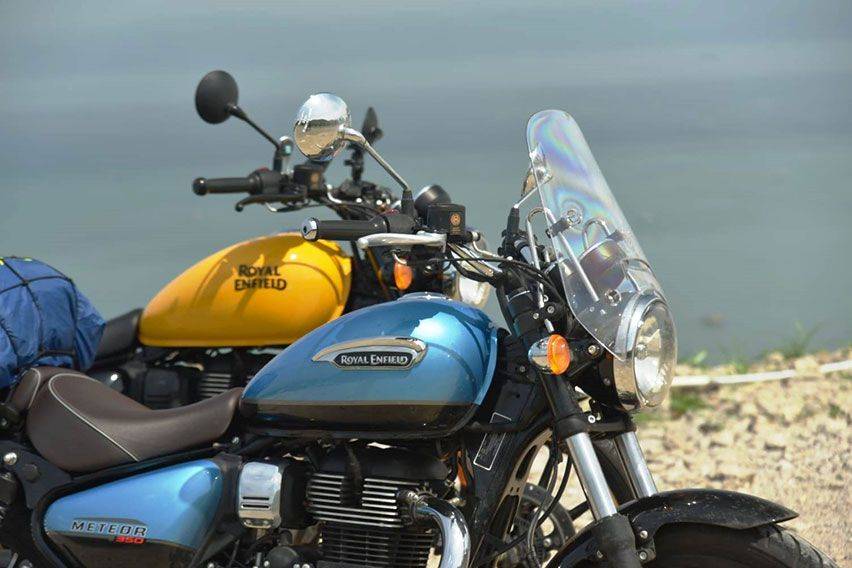 Royal Enfield Meteor 350

Royal Enfield Meteor 350 has three variants, Fireball, Stellar and Supernova. Each sold Rp 109.4 million, Rp 111.1 million and Rp 112.8 million.
Make the bottom variant (Fireball) come with a solid colored fuel tank. The 'Royal Enfield' logo is a black 3D frills. Kemdudian list rims in accordance with the exhaust of the gasoline container. Then the majority of parts are painted black, or RE calls them blacked-out cycle parts. Such as exhaust, handlebars, mirrors, throttle body cover and engine block fins with machined finish. There are two color options, Fireball Red and Fireball Yellow.

Furthermore Stellar, equipped with a choice of Stellar Red, Stellar Blue and Stellar Black colors. Components such as handlebars and exhaust with chrome finish. The logo on the tangka uses a classic 3D model. It has been equipped with a back rest or backrest for passengers.
Then supernova or the top variant has almost the same completeness as Stellar. The difference is there is a windshield to protect from exposure to the wind during long journeys. There are two dual-tone color options, Supernova Blue or Supernova Brown.

In addition to the things mentioned, it's all the same. There is a Tripper Navigator feature that can connect with a smartphone via bluetooth connection. There is a USB charging port to charge the phone. As well as abs (anti-lock braking system) dual channel.

The source of the rice power from a single cylinder engine 349 cc, 2 valves, SOHC air & oil cooled. With a bore size of 72mm and stroke of 85.8 mm and has adopted an injection fuel misting system. It produces a maximum power of 20.2 Hp at 6,100 rpm and 27 Nm of torque at 4,000 rpm.