www.informationautomotive.com - Rain began to pour on DKI Jakarta and some areas around it. For you motorcyclists should be more careful when driving their vehicles on the highway. Well, in addition, the owner must also be painstaking in terms of motorcycle maintenance in the rainy season.
Surely the intensity of washing the motor will more avoid potential damage to components. The reason is that rainwater contains acidic substances that make some components stricken with rust, if this is the case you have to spend more funds for repairs.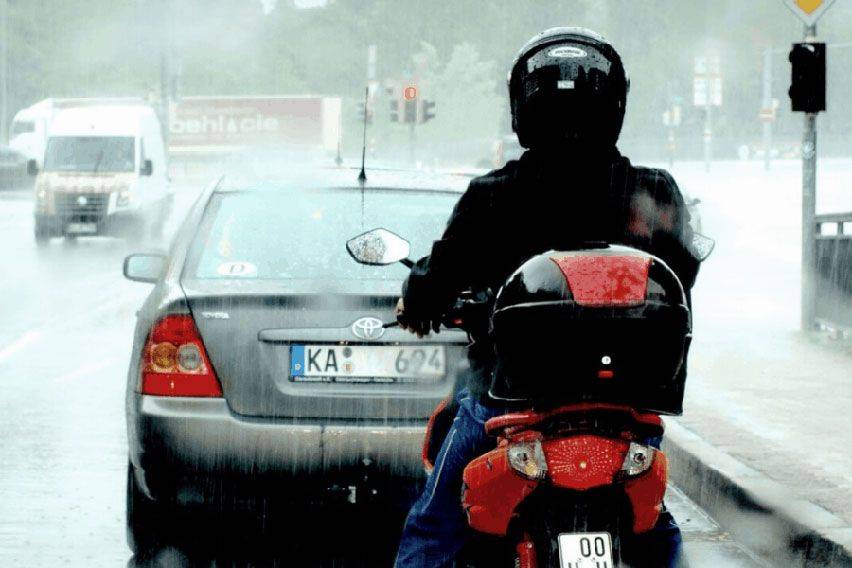 "Rainwater mixed with dirt and settles in components or sidelines can cause damage. It can also be a crust that is difficult to remove."
The impact is not immediately visible. However, motorcycles that are often used when the owner rains conditions are advised to immediately wash or rinse it with clean water. What are the components to consider during the rainy season? Check out the 4 summaries below.
1. Crust in The Machine Is Difficult to Release Heat

On highways with wet conditions will bring many foreign objects attached to the motor. Most often around the machine, the mud or sand that is silenced will become crusty and difficult to remove. If the condition is severe it will interfere with the circulation of heat from the machine.

"The crust or dirt that settles will make it difficult for the machine to release heat normally. The effect can reduce the performance of the bike."
2. Radiator So Not Maximal

If your motor adopts a radiator cooling system, it should be cleaned immediately after riding in the rainy season. Slamet explained, dirt that accumulates in the radiator grille will inhibit heat removal from the engine.

"If the motor has been used radiator and allowed to always settle dirt will the fatal effect could be overheating because the grille is covered in dirt,"
How to clean it do not origin, avoid spraying with high pressure water with a short distance because it will damage the grille. It is best to use running water and set the ideal distance.
3. Easy Rust Chain

The chain becomes a vital component on the manual transmission motor, he is tasked with channeling power from the engine to the rear wheels. During the rainy season, the chain needs consistent care. Therefore, rainwater has a high pH level, the potential for rust must occur.

"The most correct is to immediately rinse it with running water and then dry and lubricate it with special chain oil. Avoid using diesel or gasoline because it will damage the silt between the chains."
4. Sil Suspension Easily Leaks

Rainwater mixed with dirt or mud and sticking around the shock absorber has the potential to create a suspension leak. Another effect is to remove lubricants and cause a squeaking sound.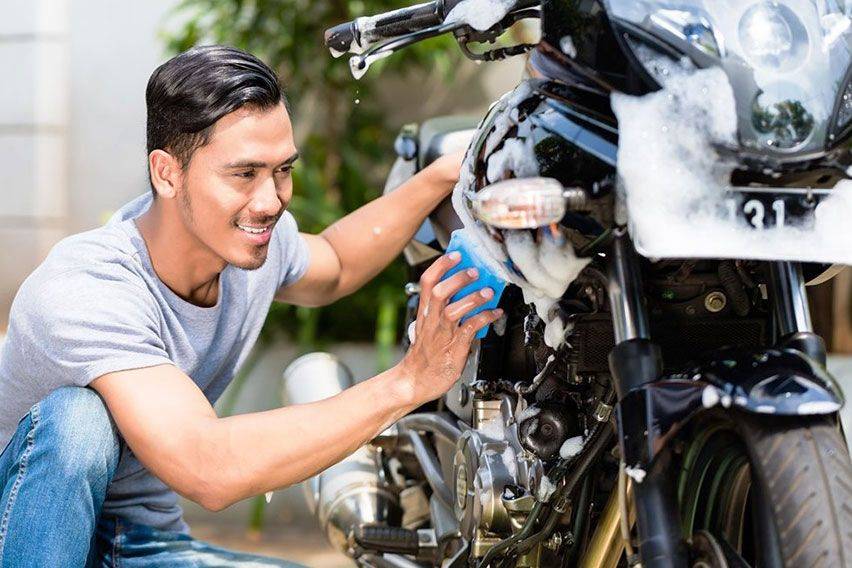 "The problem of leaks in the suspension, dirt that dwells in the rubber-silt and when the suspension plays he will swipe (dirt) with the suspension ax.