Hyundai Creta - After much discussion on social media, little by little Hyundai's latest product shows its form. This time Hyundai voluntarily showed a sketch of the design of Hyundai Creta, an SUV product that will be made in Indonesia.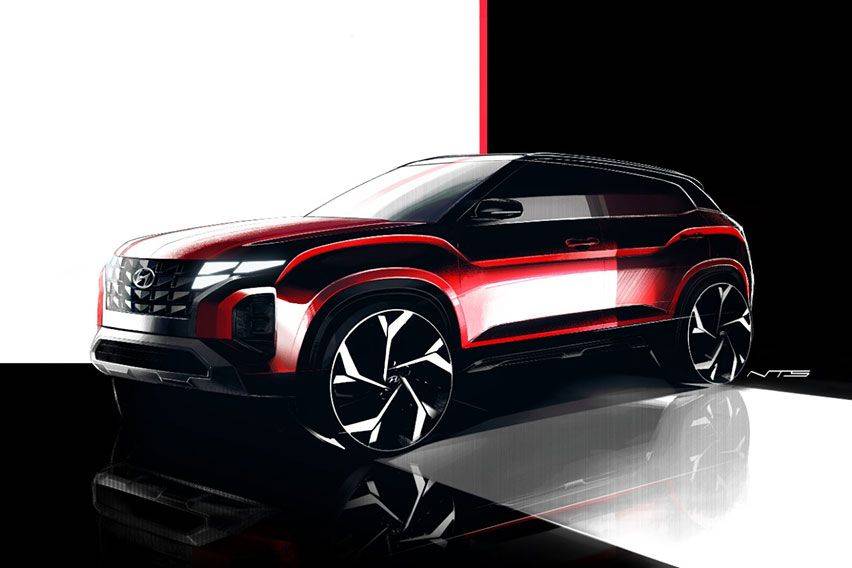 Creta
PT Hyundai Motors Indonesia (HMI) itself has leaked some of its future plans in the country. Now the plan is clearer after creta design is shown, at least not curious people who are already looking forward to this latest product from Hyundai.

Globally, the Creta is one of the best-selling Hyundai models in the world. This SUV will also be developed for the Indonesian market with various innovations ranging from new design approaches to various current features. Furthermore, rocky and raize's rival SUVs will also be produced locally in Indonesia, at Hyundai's first factory in Southeast Asia.
"Hyundai's commitment as a game-changer in the automotive industry is our motivation in providing superior products and services to Indonesian customers. Hyundai Creta is a product with Hyundai characteristics that are full of innovation and designed specifically to meet the needs and modern lifestyle of Indonesian society. Hyundai has a customer-centric approach, where customers are our source of inspiration. Therefore, we are very happy that this product can be built on the various inputs we receive from the wider community. For this reason, we hope that the Hyundai Creta that we will launch in the future can be a pride for Hyundai, especially our beloved customers in the country," said SungJong Ha, President Director of PT Hyundai Motors Indonesia.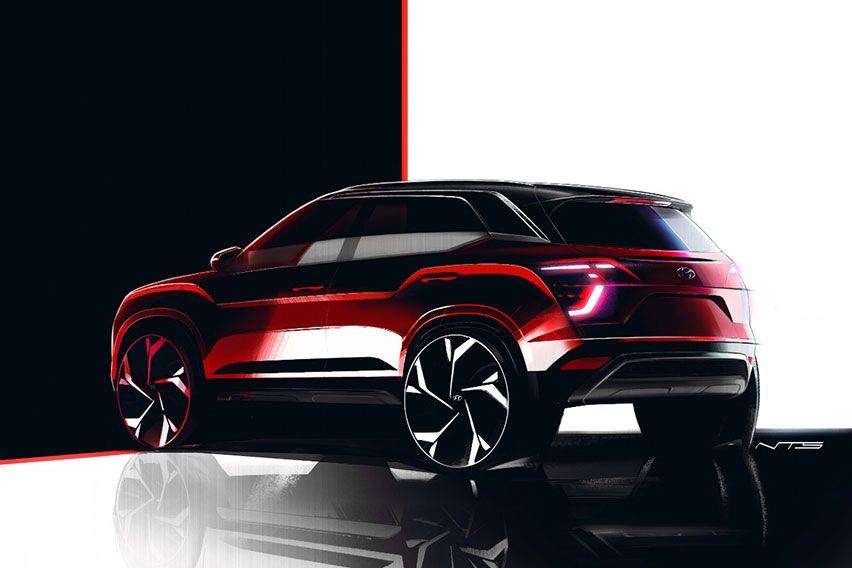 Creta
Based on existing design images, Creta has a straight roof line and a wide C pillar that reinforces its sturdy look. Grille with parametric jewel grille design language becomes a characteristic of Hyundai with a similar head lamp design. The back uses a Boomerang design with a high mount stop lamp which becomes an interesting combination.
This design sketch also depicts the interior look of the SUV with a premium feel, and is equipped with advanced technology in its class. On the front side, the horizontal dashboard arrangement extends toward the door forming a wing indent, making the front room look more dynamic, and providing extra protection for passengers. Then, on the fascia there is an 8-inch AVT screen that is integrated with the console in the middle.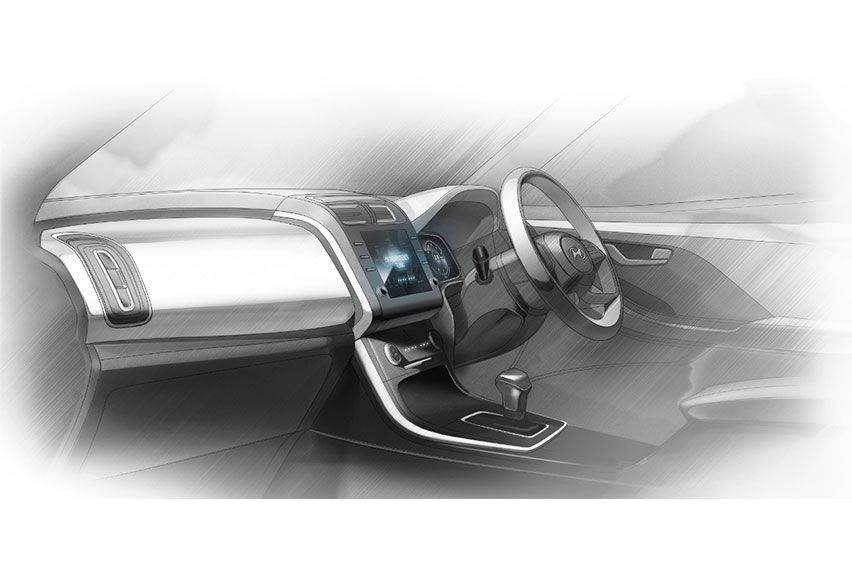 Creta
Hyundai's latest product also offers a D-cut steering wheel that accentuates the sporty feel and vertical ventilation integrated with the defogger. In addition, Creta has other unique details such as a three-dimensional patterned speaker grill and Silver Bezel that wraps around the knob gear. On the console with qualified lighting supported by silver side trim further strengthens the premium cockpit display of hyundai's SUV.
Unfortunately, there is no information related to the specifications, features and prices that will be given to the people of Indonesia in the future. But reflecting on the products in India, this SUV offers many interesting sides.

Yes, Creta itself has been paving in the Indian market since some time ago and indeed the presence of this SUV has been anticipated in Indonesia. But for the Indonesian market, Creta that will be circulating is a facelift version.
Reflecting on the specifications in India, Creta is offered with a choice of diesel and gasoline engines. There is a 2.0L petrol engine and a 1.4L turbo version. The diesel engine comes with a capacity of 1.5L with a power of 115 ps. These engines are paired with a six-speed manual transmission as well as automatic, except for turbo engines, offered with a 7-speed DCT transmission.
In terms of dimensions, Creta offers a length of 4,300 mm, a width of 1,790 mm and a height of 1,635 mm with a wheelbase length of 2,610 mm. Some of the features that are championed are the presence of panoramic sunroof that can be opened with voice commands, electric parking brake, paddle shift, air purifier, disc braking in the back, digital meter cluster measuring seven inches and a 10-inch touchscreen head unit. Other features include tyre pressure monitoring system, driver mode with Eco, Comfort, and Sport options, the presence of six airbags in the cabin and audio steering switch.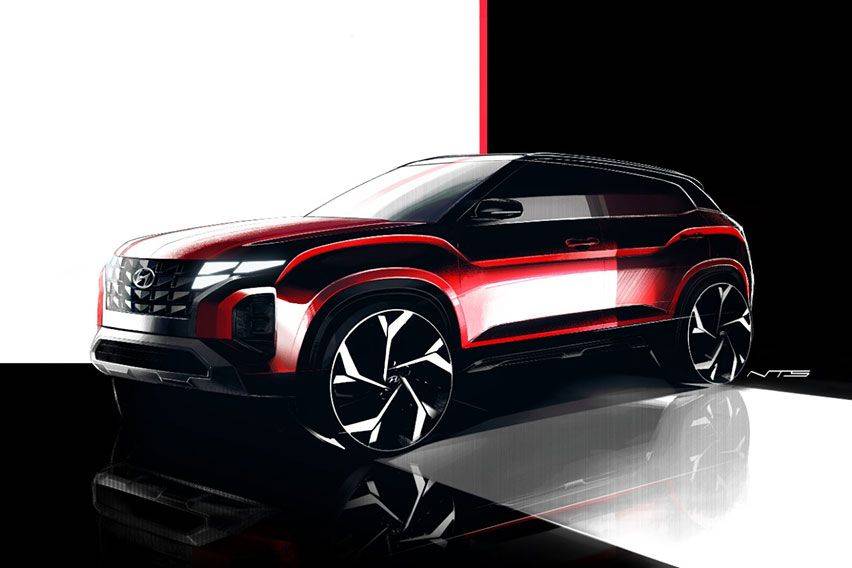 Creta
Other safety features are electronic stability control, vehicle stability management, rear camera and hill start assist control. These features are important capital because rivals in its class have also offered advanced features.

Creta engined 1.4L turbo with DCT seems to be an attractive choice. But the prediction, Hyundai Creta in Indonesia will use a 4-cylinder 1.5-liter gasoline engine powered by 115 PS and 144 Nm of torque. The same engine as carried by Kia Sonet. The transmission option is either a 6-speed manual or an iVT automatic. What is the price that will be offered? We just wait for the next information from HMID related to their new product.